Syracuse
Syracuse, US
6:07 am,
December 10, 2023
52
°F
overcast clouds
Where winter is not just a season but a state of mind, nestled in the snow belt of New York, Syracuse is the birthplace of the shot clock in basketball and the snowplow—no coincidence there. A city where orange isn't just a color; it's a lifestyle, thanks to the die-hard fans of Syracuse University. For the outdoor enthusiast, lake-effect snow is merely the backdrop for a range of adventures. At the same time, foodies will find solace in the city's epic salt potatoes and dinosaur-sized barbecue portions. 
TOP 3 THINGS TO DO IN SYRACUSE
1. Destiny USA: Syracuse's own retail wonderland is far more than just a shopping mall. With a plethora of dining options and entertainment activities like indoor go-karting, Destiny USA is an all-in-one extravaganza where you can shop till you drop—and then refuel without ever stepping outside. It's the perfect locale for retail therapy and a dash of thrill, all under one roof.
2. Green Lakes State Park: If you're yearning for a break from urban life, Green Lakes State Park is your sanctuary. Its two glacial lakes are the emerald gems of Central New York, offering an idyllic setting for hiking, picnicking, and even fishing. Nature here is so photogenic, you'll find yourself questioning the need for any Instagram filters.
3. JMA Wireless Dome: Whether it's football, basketball, or even lacrosse, the Dome is where Syracuse's sporting heart beats loudest. Known for hosting the Syracuse Orange, this iconic venue guarantees an adrenaline-packed time complete with roaring crowds and intense gameplay. Don't forget your orange attire—it's not just a color; it's a statement of allegiance!
TOP 3 RESTAURANTS IN SYRACUSE
Dinosaur Bar-B-Que — Not Just for Carnivores: Tucked away in a former ice house overlooking the picturesque Willow Street, Dinosaur Bar-B-Que is a must-visit for any meat lover. But don't be fooled by the carnivorous ambiance; their vegetarian options are equally tantalizing. The place is renowned for its mouth-watering ribs and bustling atmosphere.
Pastabilities — Carb Heaven and More: Located in Armory Square, Pastabilities offers a unique blend of modern Italian and American cuisines. The restaurant is almost as famous for its warm, inviting atmosphere as it is for its stretch bread and Spicy Hot Tomato Oil.
Eva's European Sweets — A Polish Palette: If you're looking to explore European flavors, look no further than Eva's. This little gem in the Syracuse dining scene offers authentic Polish dishes that transport you straight to Krakow. Pierogies, kielbasa, and the Polish Platter are crowd favorites.
Each of these restaurants offers a unique culinary experience, perfectly capturing the diverse palate of Syracuse. So, whether you're a local or just passing through, make sure to check out these dining landmarks. Bon appétit!
HISTORY OF SYRACUSE NEW YORK
New York's very own "Salt City." Once a swampy marshland home to the Onondaga Nation, it was blessed with an abundance of brine springs. With the salty goodness came the first white settlers and, more importantly, the "Salt Road" (now U.S. Route 11, for you map nerds). You see, salt was the 19th-century equivalent of Wi-Fi—everyone wanted a piece. By the mid-1800s, the area had boomed into a full-fledged salt-producing empire. Fast-forward through a few hundred snowstorms, add in a university, and voila! You've got modern-day Syracuse, a vibrant city that's moved from salt barrels to basketball and from mules to malls.
Planning a trip to Syracuse, New York can be an exciting adventure. Here are the top three things to remember to ensure your journey goes smoothly
Weather and Wardrobe Wisdom:

Syracuse is famous for its varied seasons—gorgeous falls, snowy winters, blooming springs, and warm summers. But let's be honest, Syracuse also holds the unofficial title of "Snow Capital of the U.S." So, if you're visiting between November and March, bring your warmest clothes, boots, and perhaps a snow shovel. On the flip side, summers are relatively mild but can get humid, so lightweight and breathable clothing is a good choice. Regardless of the season, comfy shoes are a must for campus tours at Syracuse University or meandering through historic Armory Square.

Synchronize with Syracuse Events:

Syracuse isn't just about Orange Basketball; the city offers a range of events year-round. The New York State Fair, one of the oldest and largest state fairs in the U.S., takes place in Syracuse, and it's an event you won't want to miss if you're around in late August to early September. There's also the Winterfest for the chilly season revelers. Plan your trip accordingly, and don't forget to book your accommodations in advance, especially if you're visiting during a major event or a home game for the Syracuse Orange.

Gear Up for Outdoor Gallivants:

Syracuse and the surrounding region offer an abundance of outdoor activities. Whether it's a hike through the Onondaga Lake Park or skiing in the nearby Finger Lakes region, make sure you're equipped with the right gear. Summers are perfect for boating or fishing on Oneida Lake or the Finger Lakes. Always carry enough water, make use of sunblock, and keep an eye out for local wildlife, which, depending on the season, could range from deer to an occasional bear.
With these tips in mind, your Syracuse escapade should be nothing short of spectacular!
Lowest Gas Prices in

Syracuse
WANT TO HELP SUPPORT?
HIT THE BUTTON BELOW!
This section features several affiliate links, meaning we'll earn a small commission if you purchase through these links.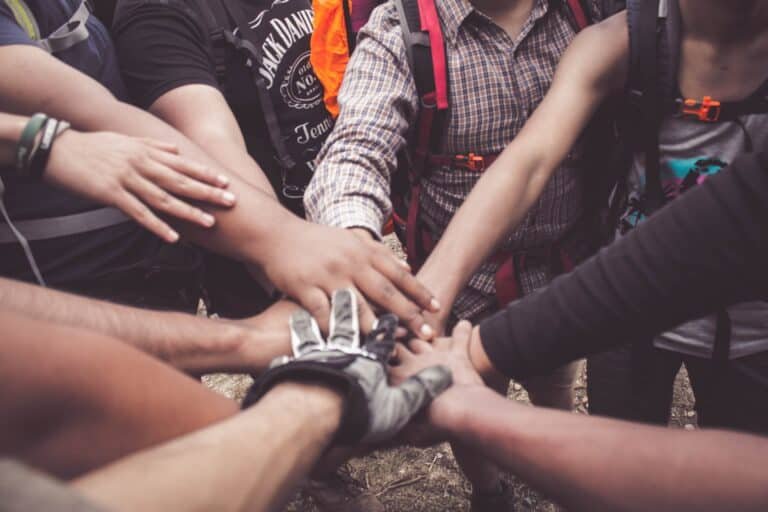 LATEST ARTICLES FROM BLAHZAYE MEDIA