Hawaii, US
12:10 am,
December 10, 2023
73
°F
few clouds
Jetting off to Hawaii is like hitting the "tropical jackpot" of travel: where the palm trees sway in rhythm to the ukulele, and even the fish seem to swim in slow-mo, so that you can take it all in. It's where your flip-flops get more action than your alarm clock and where "island time" is the only time zone that matters. From sipping Mai Tais at sunset to learning the hula from locals, Hawaii is your ticket to putting the "ha" back in aloha.
The Best Nature Sites in Kona That You Have to Visit Hold on to your snorkels and lace up those hiking boots, because Kona on the Big Island of Hawaii is not just your average Instagram...
A Slice of Paradise in the Heart of Kailua KonaNestled on the western coast of the Big Island, Kona is a tropical paradise that beckons with its captivating beauty and abundant attractions. However,...
TOP 3 THINGS TO DO IN HAWAII
1. Snorkeling in Molokini Crater: Dive into the underwater paradise that is Molokini Crater off the coast of Maui. This crescent-shaped, partially submerged volcanic crater is a snorkeling haven teeming with vibrant coral reefs and a kaleidoscope of marine life. It's a must-visit for anyone looking to experience Hawaii beneath the waves.
2. Hiking the Na Pali Coast: Located on the island of Kauai, the Na Pali Coast is a dramatic coastline featuring jagged cliffs, lush valleys, and unparalleled views of the Pacific Ocean. Hiking trails like the Kalalau Trail offer an up-close and personal experience of this natural wonder. It's the perfect adventure for those looking to tap into their inner Indiana Jones.
3. Attend a Luau: No trip to Hawaii is complete without attending a traditional Hawaiian Luau. Enjoy an evening of Polynesian culture complete with hula dancing, fire twirling, and a feast featuring island delicacies like Kalua pork and poi. It's more than just a meal; it's a cultural experience that encapsulates the Aloha spirit.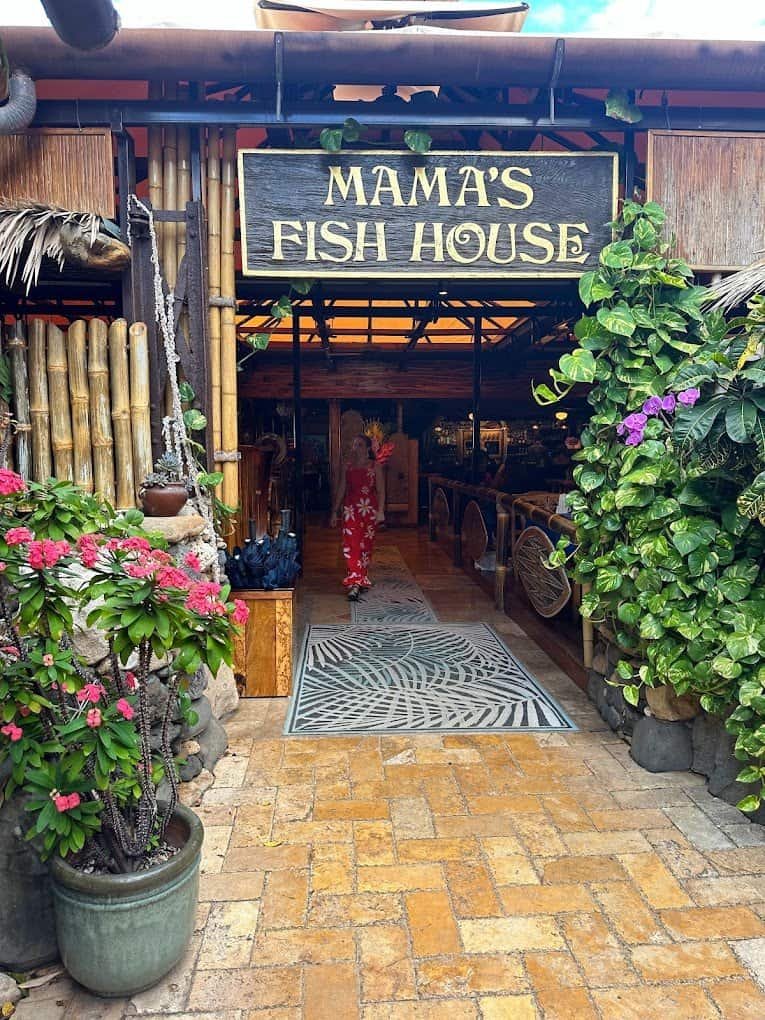 TOP 3 RESTAURANTS IN HAWAII
The Pig and The Lady: Located in the bustling Chinatown of Honolulu, The Pig and The Lady is a culinary gem that offers a unique spin on Vietnamese fare with Hawaiian influences. Led by Chef Andrew Le, the menu is a rich tapestry of flavors, featuring dishes like "Pho French Dip Banh Mi" and "Laotian Fried Chicken." The restaurant's casual yet stylish atmosphere makes it equally perfect for a laid-back lunch or a vibrant dinner outing.

Merriman's Waimea

: Located in Big Island's upcountry, Merriman's champions the farm-to-table movement. Chef Peter Merriman's menu blends traditional Hawaiian fare with modern twists, all sourced from local farms. The open-air setting, offering hillside views, completes the exceptional dining experience.

Mama's Fish House

: Situated in Paia, Maui, this beachside restaurant is famous for its ultra-fresh seafood caught daily by local fishermen. Signature dishes include "Mahi-Mahi stuffed with lobster and crab." The Polynesian decor and ocean views make it a must-visit dining spot in Hawaii.
Hawaii's history is a mashup of ancient Polynesian navigators, European explorers, and modern-day surfers — all rolled into one tropical paradise. Think of it as a cosmic cocktail where the first ingredient was volcanic eruptions, followed by a splash of Polynesian voyagers who swapped their sea legs for hula hips. Add a twist of Captain Cook's discovery, a dash of missionary influence, and a generous pour of multicultural migration. Shake it up with statehood in 1959 and garnish with a slice of global tourism. Voilà! You've got Hawaii: an island chain that's as rich in history as it is in breathtaking beaches and Mai Tais. It's not just a destination; it's a multi-layered narrative begging to be explored. So, flip-flop your way through the ages and discover the stories etched into every palm tree and lava rock. Cheers!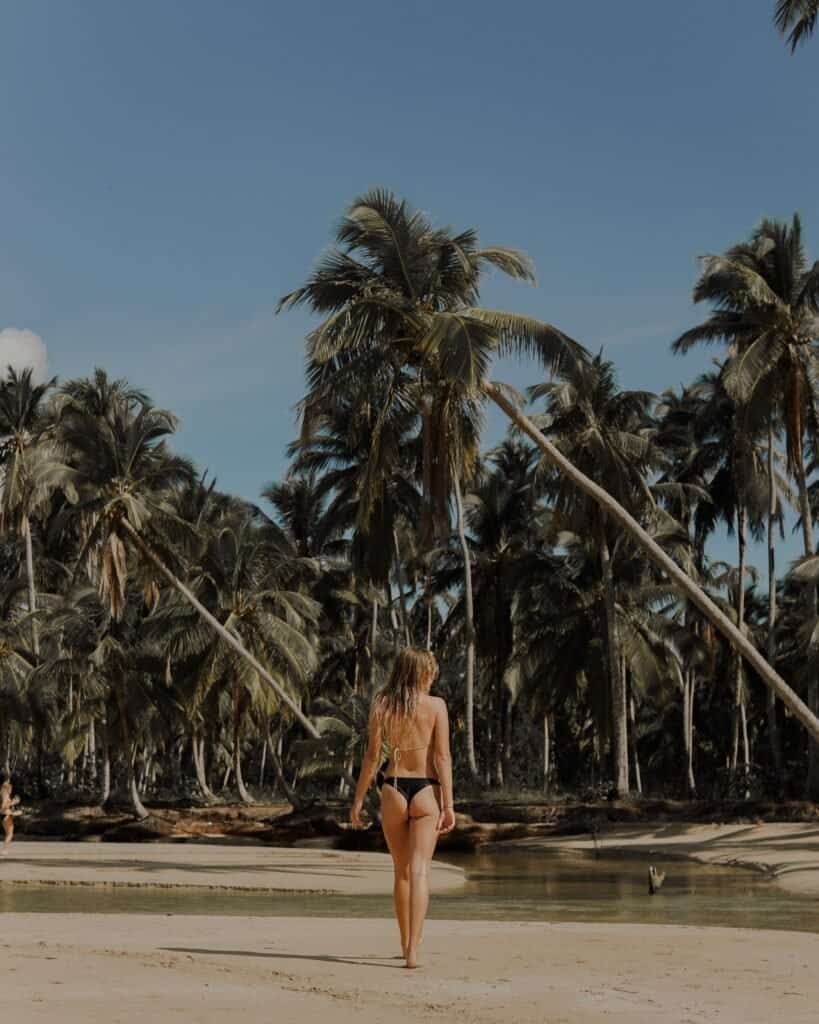 Planning a trip to Hawaii can be the getaway of a lifetime, but a little preparation goes a long way. Here are the top three things to remember to make your tropical adventure as smooth as a Piña Colada on a Honolulu beach.
Island Climate and Wardrobe Wisdom: Hawaii is synonymous with "paradise," but even paradise has its quirks. Expect a mix of sun-soaked beaches and spontaneous rain showers, often in the same afternoon. If you're visiting the higher elevations like Mauna Kea, it can get surprisingly chilly, even snowy! So, pack a mix of swimwear, light layers, and a water-resistant jacket. Also, if you plan on doing any hiking or exploring, don't forget the sturdy footwear. Flip-flops won't cut it on the trails or lava rocks.
Aloha to Local Events: Hawaii is more than just luaus and surf competitions—though you should try to attend both if you can! The islands offer a rich cultural calendar ranging from the Merrie Monarch Festival, a week-long celebration of traditional hula and arts, to the Honolulu Marathon in December. Planning your trip around these events can make your Hawaiian experience more authentic. But remember, accommodations can book up fast during these periods, so reserve your tropical abode in advance.
Gear Up for Outdoor Adventures: The Hawaiian Islands are a playground for outdoor enthusiasts. Whether you're snorkeling in Molokini Crater, hiking the Na Pali Coast, or surfing the North Shore, make sure you have the right gear for the activity. Sunscreen is a must, as the Hawaiian sun can be deceptively intense. Also, consider reef-safe sunscreen to protect the delicate coral ecosystems. Don't forget to stay hydrated and respect local flora and fauna—you're a guest in their home, after all.
Keep these tips in mind, and your Hawaiian journey will be filled with Aloha spirit, unforgettable experiences, and perhaps a Mai Tai or two. Enjoy!
Lowest Gas Prices in

Hawaii
WANT TO HELP SUPPORT?
HIT THE BUTTON BELOW!
This section features several affiliate links, meaning we'll earn a small commission if you purchase through these links.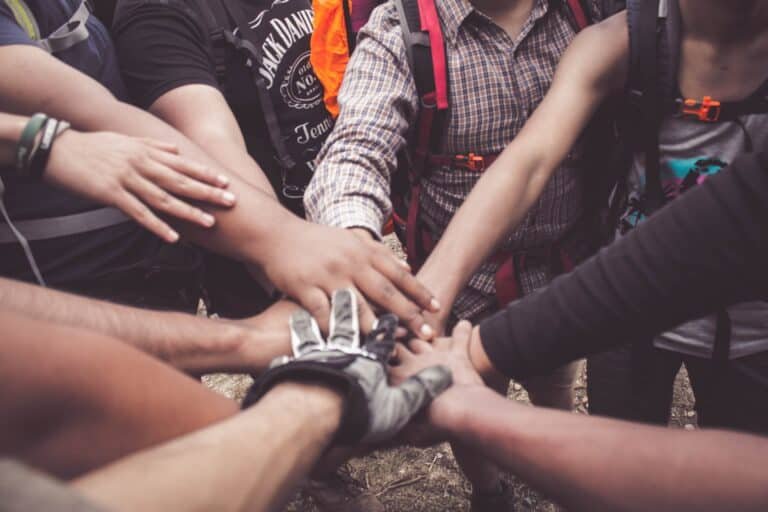 LATEST ARTICLES FROM BLAHZAYE MEDIA