ULTIMATE DRONE GUIDE FOR BEGINNERS AND PROS: FINDING THE PERFECT EYE IN THE SKY
Drones have rapidly evolved over the last decade, becoming an essential tool for filmmakers, explorers, and even the casual hobbyist. With so many options on the market, finding the perfect drone can be overwhelming. 
This comprehensive guide aims to alleviate your concerns and help you make an informed decision. We'll delve into the best drones under various categories, considering factors like weight, price, camera quality, and usability.
FIND THE BEST DRONE FOR YOU
DEEP DIVE DRONE PILOT ARTICLES
HOW TO FIND THE DRONE THAT SUITS YOUR NEEDS
Assessing Your Skill Level: Choose a Drone You Can Handle
Whether you're a beginner or an experienced drone pilot, it's crucial to pick a drone that matches your skill level. 
Beginners should look for drones with beginner-friendly features like simple controls and safety mechanisms. Advanced users may prefer drones with more customizable settings and robust capabilities.
Understanding Your Budget: How Much to Spend on a Drone
Drones vary widely in price, from affordable models under $100 to professional-grade drones that cost thousands. Setting a budget helps narrow down your options and ensures you get the most bang for your buck.
Drone Features 101: What to Look for in a Drone
Aside from camera quality and flight time, consider additional features like obstacle avoidance, autonomous flight modes, and programmable routes. These can make your flying experience more enjoyable and productive.
Drone Camera Quality: What You Need to Know
Camera quality is often a top priority for drone buyers, especially those interested in photography and videography. 
Pay attention to specs like resolution, frame rate, and sensor size to ensure you get the imaging performance you desire.
Battery Life and Flight Time: Balancing Performance and Practicality
Longer flight time typically means a higher price tag. Be realistic about your needs—while half an hour of flight time may be sufficient for most hobbyists, professionals may need more endurance.
Range and Connectivity: How Far and How Well Your Drone Will Communicate
The range of a drone determines how far it can fly from its controller. While most consumer drones offer ranges up to a few kilometers, professional drones may go beyond that.
Also, ensure the drone's communication technology is robust to avoid losing control.
Regulatory Compliance: Understanding Laws and Limitations
Different countries have different regulations around drone usage. Be sure you understand the rules in your jurisdiction, including altitude limits, no-fly zones, and whether you need to register your drone with a governmental agency.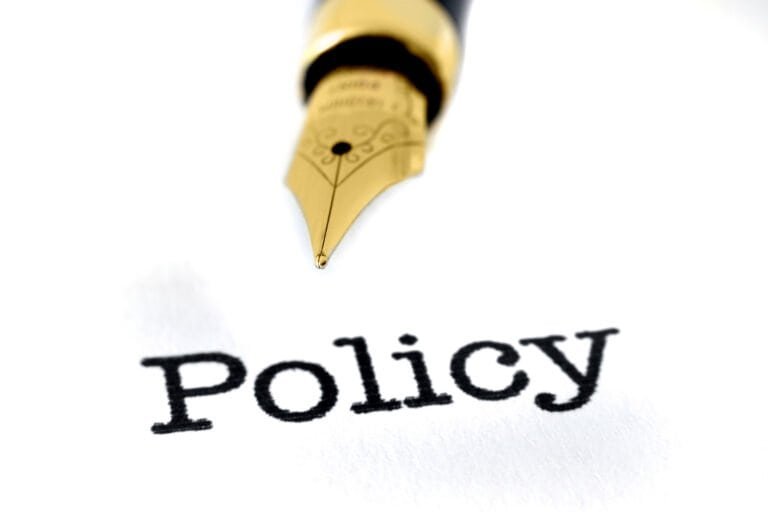 Safety Features: Obstacle Avoidance, Return Home, and Geo-Fencing
Safety features like obstacle avoidance sensors, a "Return Home" function, and geo-fencing capabilities can protect both your drone and the people around it.
These features are particularly helpful for beginners but are useful for drone pilots of all levels.
After-Sale Support and Warranties: What to Expect Post-Purchase
A drone is an investment, and having strong after-sale support can make a world of difference. Check for warranties, customer service reviews, and the availability of replacement parts when choosing a drone brand.
This section features several affiliate links, meaning we'll earn a small commission if you purchase through these links.
Best Drones under 250 Grams
Drones that weigh under 250 grams often avoid the need for FAA registration, making them a great choice for casual fliers and those looking to dip their toes into the drone world without getting too entangled in bureaucratic red tape.
Features: This drone offers a 4K camera and up to 45 minutes of flight time. It's equipped with a three-axis gimbal for stable footage.
Pro Tip: Always check local regulations, as some areas may have restrictions on flying drones, regardless of weight.
Features: With a robust 40-minute flight time and obstacle avoidance technology, this drone is a standout option.
Pro Tip: Use the "Return Home" feature to easily get your drone back if you've ventured a bit too far.
If you're just starting with drones, or if you're shopping for a younger pilot, drones under $100 offer a solid introduction to the hobby.
Features: Comes with a 720p HD camera and approximately 10 minutes of flight time. Easy to control via smartphone.
Pro Tip: Start by practicing in an open field to get the hang of the controls before attempting more complex maneuvers.
Features: Although it doesn't come with a camera, this drone is incredibly stable and offers an intuitive control scheme.
Pro Tip: Remember to perform regular maintenance checks for optimum performance.
If you're looking for high-quality imaging without breaking the bank, these drones are for you.
Features: Comes with a 4K UHD camera and up to 26 minutes of flight time.
Pro Tip: Invest in extra batteries to extend your flight time during photography sessions.
Features: Offers 4K video and a 35-minute flight time, although it lacks advanced features like obstacle avoidance.
Pro Tip: Pay attention to wind conditions; lighter drones can be significantly affected by strong winds.
Best Drone with 4K Camera
If camera quality is your top priority, these drones offer state-of-the-art 4K cameras.
Features: Comes equipped with a Hasselblad camera, offering top-notch video and photo quality.
Pro Tip: Use ND filters to manage exposure and get cinematic effects in bright conditions.
Features: A new benchmark with 50MP photos and 6K video.
Pro Tip: Always check your focus settings to ensure sharp, high-quality footage.
Best Drone With HD Camera
HD cameras are still relevant and often more than sufficient for many applications.
Features: Comes with a 21MP HD camera and a unique 180-degree tilt gimbal.
Pro Tip: Utilize the tilt gimbal to capture unique angles that other drones can't.
Features: Offers a 12MP HD camera and versatile flight modes.
Pro Tip: Make use of the drone's "Follow Me" feature for dynamic, subject-centered shots.
Best Mini Drone with Camera
Portability meets performance in these mini drones that are easy to take anywhere.
Features: Weighs just under 249 grams and comes with a 2.7K camera, with up to 30 minutes of flight time.
Pro Tip: Despite its size, always consider safety and fly in appropriate areas away from people and obstacles.
Features: Designed for consumer and enterprise applications, offers a robust camera in a compact design.
Pro Tip: Use the hand-launch feature for quick takeoffs when space is limited.
Best Drone with Camera for Professionals
If you're a professional requiring high performance, these drones will meet your needs.
Features: Capable of carrying heavy payloads and cinematic camera rigs.
Pro Tip: Pre-plan your flight path for optimal shooting and battery usage.
Features: Comes with dual operator control and various payload options.
Pro Tip: Use the thermal camera for inspections or search and rescue missions.
These drones offer the best all-around balance of performance, camera quality, and additional features.
Features: Offers a 48MP camera with up to 34 minutes of flight time.
Pro Tip: Utilize the "SmartPhoto" mode for AI-enhanced imaging.
Features: Known for its autonomous capabilities and robust camera options.
Pro Tip: Use the "Orbit" function for capturing dynamic, 360-degree footage.
Best Beginner Drone with Camera
If you're new to the drone world, these beginner-friendly options are a great starting point.
Features: Comes with a 5MP camera and approximately 13 minutes of flight time.
Pro Tip: Use the beginner mode to restrict speed and altitude while you're learning.
Features: Offers a 720p camera and intuitive controls, perfect for new pilots.
Pro Tip: Make use of the built-in GPS for easier navigation and safe returns.
Selecting the perfect drone involves a myriad of factors including your budget, required features, and intended use. 
From hobbyists to professionals, there is a drone to meet every need. Use this guide to make an informed decision and take to the skies with confidence.
This guide covers a wide array of drones to fit any budget and requirement. Whether you're a beginner or a professional, the drone market has something to offer for everyone. Happy flying!