Washington D.C., US
6:31 am,
December 10, 2023
56
°F
broken clouds
Ah, Washington D.C.—where the corridors of power meet food trucks dishing out global flavors. To nail your trip, remember: D.C.'s weather swings more than a pendulum in a political debate, so pack layers and walkable shoes. Swap between monument hopping and brunch spots that serve mimosas with as much flair as a State of the Union address. Gear-wise, think sunscreen for the deceptive D.C. rays and a portable charger for those Insta-perfect moments. There you have it—a capital trip awaits, in a city that's as diverse as a Congressional subcommittee!
LATEST WASHINGTOn D.C. ARTICLES
The Best Nature Sites in Kona That You Have to Visit Hold on to your snorkels and lace up those hiking boots, because Kona on the Big Island of Hawaii is not just your average Instagram...
A Slice of Paradise in the Heart of Kailua KonaNestled on the western coast of the Big Island, Kona is a tropical paradise that beckons with its captivating beauty and abundant attractions. However,...
TOP 3 THINGS TO DO IN D.C.
Monuments and Memorials Marathon: First on your D.C. bucket list should be a pilgrimage to the iconic landmarks that make up America's front yard—the National Mall. From the stoic gaze of Lincoln to the towering spire of the Washington Monument, these are the selfie backdrops that could make even George Washington smile. But pace yourself, because the National Mall is over two miles end-to-end. You wouldn't want to "rush more" than Mount Rushmore, would you?
Smithsonian Smorgasbord: Next, dive into the Smithsonian's treasure trove of museums. Whether you're an art aficionado, a history buff, or an aspiring astronaut, there's a Smithsonian for you. Best part? They're mostly free, just like America's founding ideals. But don't try to cram them all into one day unless you've discovered the secret to time travel (and if you have, the National Museum of American History would like a word).
Food Truck Frenzy: After soaking up all that culture and history, you'll be hungry—like "Revolutionary War soldiers dreaming of liberty and sandwiches" hungry. Luckily, D.C. is teeming with food trucks that offer a culinary tour of global flavors. From buttery lobster rolls to spicy Korean BBQ, the choices are as diverse as the United Nations, but with more palatable outcomes. Be sure to save room for dessert; you haven't lived until you've tried a Capitol Hill cupcake.
TOP 3 RESTAURANTS IN D.C.
Rasika: This Michelin-starred gem is the crown jewel of D.C.'s culinary scene, turning even the most skeptical into devout fans of Indian cuisine. With dishes as finely crafted as legislation (but much more universally loved), it's the go-to for palate-pleasing plates like their signature Palak Chaat. You'll want to book weeks in advance—tables here disappear faster than a candidate's campaign promises.
Rose's Luxury: If you're looking to experience the epitome of American eclectic, Rose's Luxury has got your vote. Famous for their no-reservation policy and a line that rivals Inauguration Day, this Barracks Row spot offers a cornucopia of tastes, from pork sausage to lychee salad. Pro tip: Arrive early or late to beat the crowds—because the only thing this place filibusters is your appetite.
Le Diplomate: Ah, the crème de la crème of French dining in the heart of the American capital. Picture yourself on a Parisian boulevard while savoring classics like Steak Frites and Escargot. The atmosphere is as diplomatic as its name—plush interiors, attentive service, and a wine list that could smooth over international tensions. A perfect locale for those looking to elevate their dining experience into an international affair.

Washington D.C., formally known as the District of Columbia, was established by the United States Constitution in 1790 to serve as the nation's capital. George Washington chose the location along the Potomac River, and Pierre L'Enfant designed its layout. Congress moved to D.C. from Philadelphia in 1800. The city gained notoriety during the Civil War and has since been the epicenter of American politics and governance. Over time, it evolved to include iconic landmarks such as the White House, the Capitol Building, and numerous museums and memorials. Home to diverse cultures and a dynamic populace, D.C. remains a symbol of democracy and a hub of American history and activism.
Planning your pilgrimage to Washington D.C.? Don't worry, you won't need to filibuster to make this trip legendary. Here are three quick tips to make your D.C. excursion worthy of a presidential address.
Weather & Wardrobe Wits: D.C. has a climate more diverse than a bipartisan committee. Sweltering summers and chilly winters demand a wardrobe as versatile as a Supreme Court justice's opinions. Pack layers and comfortable shoes; the National Mall is larger than it looks, and those marble floors in the Smithsonian are unforgiving.
Lobby for Culture & Crowds: Think D.C. is just suits and statutes? Not so fast! The capital's cultural calendar is as packed as a lobbyist's schedule. Time your trip around events like the National Cherry Blossom Festival or Fourth of July celebrations. Book your lodging early though; rooms fill up quicker than a campaign's coffers.
Gear Up for Monumental Moments: Whether you're kayaking down the Potomac or biking around the monuments, prep like you're gearing up for a Senate hearing. That D.C. sun is no joke—it's like Uncle Sam himself is shining down on you. Opt for high SPF sunscreen and, if you're hitting the waters, go for the eco-friendly option; the Potomac isn't as immortal as the Constitution.
With these pointers, your D.C. adventure will be as memorable as the Gettysburg Address (but likely more fun). So pack thoughtfully, dive into culture like a pundit into debate, and never forget to hydrate. Or, given the location, maybe opt for a cold American brew. Cheers, or as they say in the District, "Hear, hear!"
Lowest Gas Prices in

Washington - NE
WANT TO HELP SUPPORT?
HIT THE BUTTON BELOW!
This section features several affiliate links, meaning we'll earn a small commission if you purchase through these links.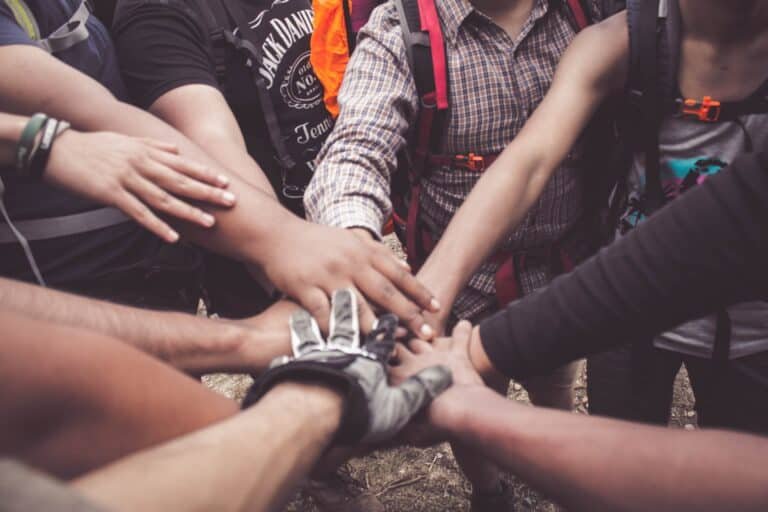 LATEST ARTICLES FROM BLAHZAYE MEDIA