Best Walking Tours in Virginia Beach: A Shore-Fire Way to Explore!
Put on your walking shoes and prepare to see Virginia Beach like never before. The city's walking tours aren't just a pedestrian experience; they're a walking wonderland for those looking to explore history, art, nature, and more!
Let's take a whimsical wander through the best walking tours in Virginia Beach, where the sea breeze might just sweep you off your feet.
Virginia Beach, often associated with its sprawling oceanfront and vibrant boardwalk, offers an expansive catalog of experiences that go beyond the beach.
For those who are keen on delving into the city's history, culture, culinary scene, or even the spookier side of things, walking tours provide an immersive and up-close experience.
Whether you're an art aficionado or a history buff, there is a walking tour that caters to your interests.
In this comprehensive guide, we'll take you through the top Virginia Beach walking tours you mustn't miss, from exploring the grandeur of The Cavalier Hotel to discovering the secrets of the Paranormal Investigation Tour.

This section features several affiliate links, meaning we'll earn a small commission if you purchase through these links.
Stroll, Strut, or Stride: The Virginia Beach Way
Virginia Beach isn't just about surfboards; it's about walking tours, boardwalks, and everything in between. Put a spring in your step and get ready to discover what's beyond the beach!
Virginia Beach Historical Walking Tour
Take a walk back in time and forget your smartphone; we're talking REAL history here, with lighthouses, old houses, and more! One of the most iconic walking tours that is FREE is Cape Henry Lighthouse!
When you think of Virginia Beach, history might not be the first thing that comes to mind. However, this city has a rich and diverse past that deserves to be explored. The Virginia Beach Historical Walking Tour is an ideal starting point for this discovery.
You'll walk through historical neighborhoods and significant landmarks that narrate the city's past. Expect to visit places like the DeWitt Cottage, built in 1895, and the Old Coast Guard Station.
A knowledgeable guide accompanies you, providing context and interesting tidbits you'd miss otherwise. This tour is a must for history buffs who want to dig deeper into the roots of Virginia Beach.
The Cavalier Hotel Tour It's not just a hotel; it's a historic hotspot! The Cavalier Hotel will host your curiosity with tales of yesteryears.
A Journey Through Virginia Beach's Timeless Elegance
Nestled within the bustling environment of Virginia Beach is a monument to luxury and high society—The Cavalier Hotel. This grand establishment, which first opened its doors in 1927, has served as a focal point for the city's cultural and social scenes. 
With its colonial-revival architectural style and posh interior, the hotel has been the go-to destination for A-list celebrities, political leaders, and high-profile events. 
The Cavalier is not just a hotel; it's a living museum, an emblem of Virginia Beach's rich and multifaceted history that can't be overlooked.
As you embark on The Cavalier Hotel Tour, prepare for a journey through time. You'll traverse grand hallways adorned with intricate woodwork and classic décor, offering a glimpse into the aesthetic sensibilities of a bygone era. 
Your guide will lead you through opulent ballrooms that have witnessed countless historical events and high-profile gatherings. Moreover, the tour includes visits to secret rooms known only to a select few—a thrilling aspect that adds an air of mystery to the experience.
An exceptional highlight is the in-house distillery. Here, you'll get an insight into the Prohibition era, learning about the underground activities that kept the spirits flowing despite nationwide alcohol bans. 
This part of the tour is educational and interactive, as you may have the opportunity to taste some of the distillery's offerings.
Taking the tour of The Cavalier Hotel is like stepping into a time machine. It's an opportunity to experience the splendor of an era that has long passed but is meticulously preserved within these walls. 
The richness of the hotel's history is palpable in every corner, from the grand chandeliers to the authentic vintage furniture.
The cherry on top? The grand piano is located in the main lounge. If lucky, you might catch a live rendition of classic tunes, echoing the melodies once played by legendary artists like Frank Sinatra who graced this establishment.
Even if you're not staying overnight, the tour is a must for anyone who appreciates history, architecture, and the allure of timeless luxury. 
Whether you're a history buff, an architecture enthusiast, or simply a traveler looking for unique experiences, The Cavalier Hotel Tour offers an enriching dive into Virginia Beach's glamorous past.
VIBE CREATIVE DISTRICT WALKING TOUR
A Tapestry of Art and Culture in Virginia Beach
The VIBE Creative District serves as Virginia Beach's artistic epicenter, bringing together an eclectic community of artists, designers, and innovators. 
This district is a microcosm of the city's rich cultural landscape, offering a blend of visual, performing, and culinary arts. 
If you have an affinity for creative expression or are keen to explore Virginia Beach's less touristy but incredibly vibrant art scene, the VIBE Creative District Walking Tour should be at the top of your to-do list.
As you navigate the streets of this buzzing area, you'll be captivated by its charm and energy. Each corner and alley is adorned with striking murals, conveying everything from social messages to abstract interpretations. 
The installations range from surreal sculptures to experimental art pieces, each telling a unique story. You'll visit various galleries to appreciate the works of budding and established artists. 
But it's not just about looking; many artists are open to dialogue, offering you a deeper understanding of their craft.
Don't be surprised if you stop at one of the many quaint coffee shops to soak in the atmosphere or grab a drink. The district is also home to many boutiques, where you can shop for artisanal goods, bespoke fashion, and unique souvenirs.
The VIBE Creative District Walking Tour offers more than just a visual feast; it's an experience that tantalizes all senses. The district embodies the essence of community, and taking the tour is a direct way to support local artists and small businesses. 
Your patronage helps sustain an ecosystem of creativity, ensuring that Virginia Beach remains a diverse and culturally rich destination.
This tour is a win-win for everyone—from the artists who get a platform to showcase their work to you, the visitor, who leaves inspired and enlightened. Immerse yourself in this artistic journey to truly understand the beating heart of Virginia Beach's creative community.
LOOKING FOR A GREAT DEAL ON THINGS TO DO?
Where the Ocean Meets Artistry in Virginia Beach
The Virginia Beach Boardwalk is renowned for its breathtaking ocean views and leisurely ambiance, but it's also a living canvas that celebrates the city's artistic soul. 
This open-air gallery brings a unique dimension to the traditional beach experience, transforming a simple ocean-side walk into an enlightening cultural tour. 
With a curated selection of public art installations strategically placed along the boardwalk, the tour appeals to art lovers and casual observers.
You'll feel the artistic energy when you step onto the boardwalk. You will immediately see various shapes and sizes of interesting pieces that adorn the pathway, each with a story and inspiration. 
Murals that capture the essence of Virginia Beach, from its maritime history to its diverse communities, serve as colorful backdrops against the blue sky and ocean. 
And it doesn't stop at visual art; some denotations are interactive, beckoning visitors to become a part of it. Imagine striking a pose next to a life-sized sculpture or becoming part of an optical illusion mural—perfect for those Instagram-worthy snapshots.
Beyond the art, you'll also find informational works that detail the artist's vision, the inspiration for the artist's piece, and some local history. These narrations add an educational layer to your journey, offering insights into the community's shared values and it enhances the overall culture in the area.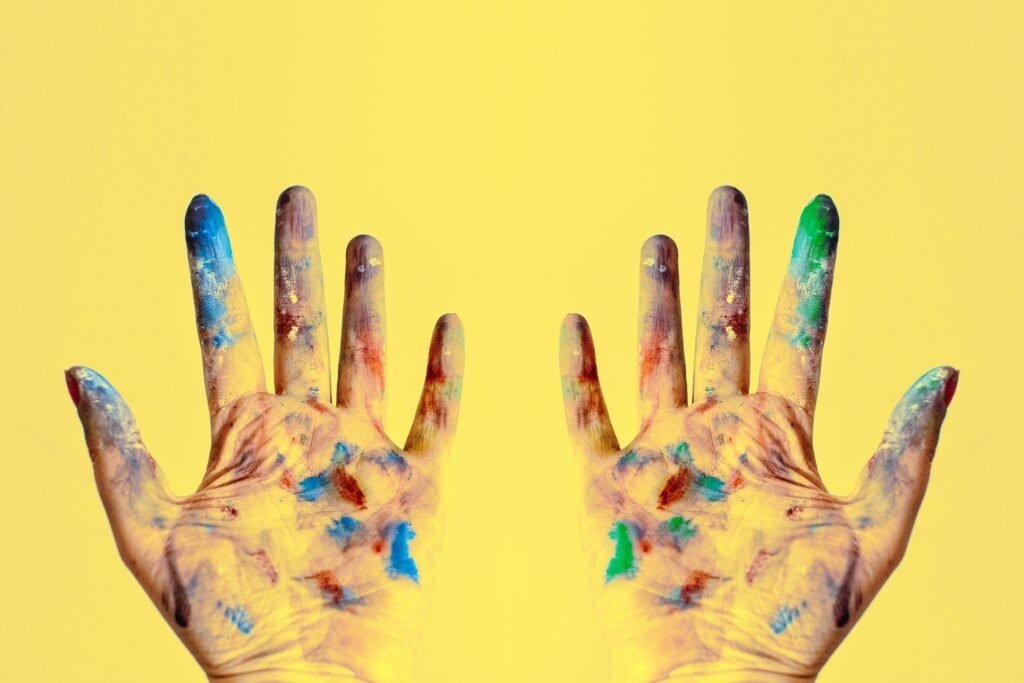 The Boardwalk Art Tour is a feast for the eyes and the soul. But what makes it truly unique is its universal appeal. Whether you're an art critic or a family looking for a fun afternoon out, this tour provides the perfect setting to appreciate natural and artificial beauty. 
Children will be captivated by the colors and shapes, while adults can delve deeper into the art's symbolism and cultural relevance.
The Boardwalk Art Tour offers a comprehensive experience combining the ocean's invigorating aura with the evocative power of art, making it a must-visit attraction for anyone looking to get the most out of their Virginia Beach experience.
First Landing State Park Nature Walk
First Landing State Park offers natural beauty amid the bustling city. If you're an outdoor enthusiast or enjoy the tranquility that comes with nature, this nature walk is perfect for you.
The park offers a variety of walking trails, each with its unique ecosystem. You'll traverse through marshes, forests, and along the shoreline, getting the opportunity to spot local flora and fauna. Interpretive signs and guides add an educational dimension to the experience.
Whether traveling with family or looking for some solitary time, the nature walk at First Landing State Park offers a peaceful respite from the urban jungle. Plus, it's an excellent way to squeeze in some physical exercise while on vacation.
Navy Aviation Monument Park Tour
Located near the boardwalk, the Navy Aviation Monument Park pays tribute to the brave men and women who served in naval aviation. This walking tour is an insightful experience for those interested in military history.
You'll find statues, plaques, and monuments dedicated to various naval aviation squadrons, missions, and individuals. Each memorial tells a story, providing a glimpse into the challenges and triumphs of maritime aviation.
This tour provides an educational experience that also serves as a reminder of the sacrifices made for the freedoms we enjoy today. The park itself is beautifully maintained and offers a serene setting for reflection.
Virginia Beach Culinary Tour
A Flavorful Journey Through Coastal Delicacies and Global Cuisines
Virginia Beach Culinary Tour Foodies, stretch those legs and prep those taste buds! This culinary tour is a delicious dish best served on foot. You can easily walk down the Virginia Beach boardwalk and taste many cultures with the available options. 
Virginia Beach is not just a destination for sun and surf; it's a culinary haven that offers a delicious blend of local and global flavors. Nestled between the Atlantic Ocean and the Chesapeake Bay, the city has an abundance of fresh seafood, making it a paradise for food enthusiasts. 
The Virginia Beach Culinary Tour is a meticulously curated experience designed to take you on a gastronomic adventure, spotlighting the best the city has to offer.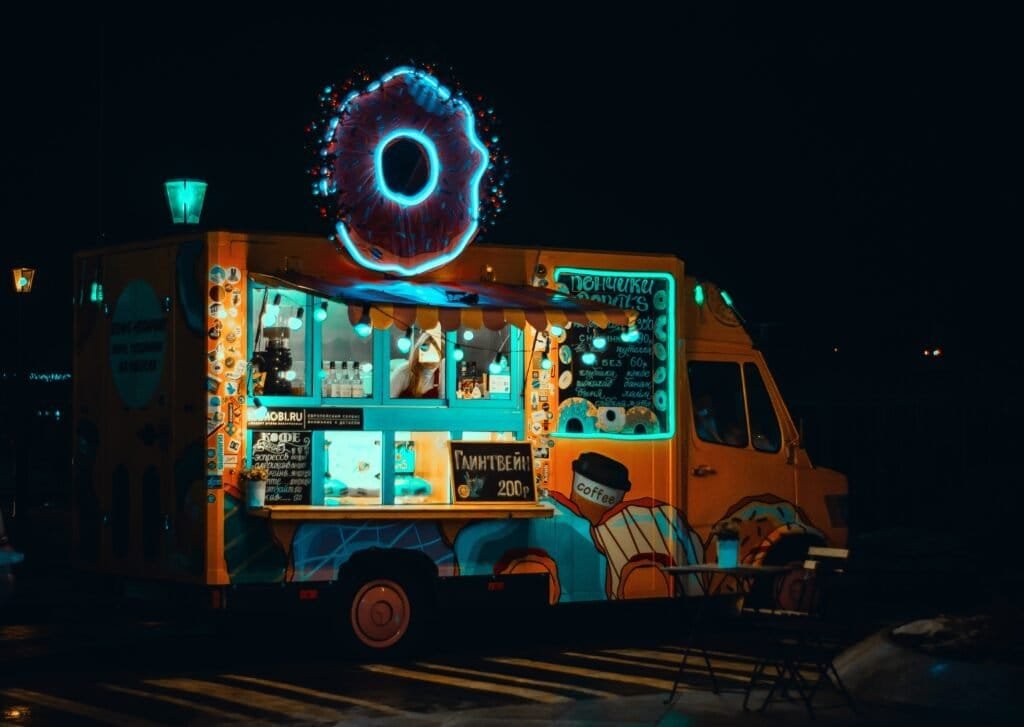 The tour promises a well-rounded culinary experience, stopping at various dining establishments. You'll start at a local seafood joint, tasting the freshest catch of the day, prepared in traditional Virginia style. 
As you move along, the flavor profile diversifies. Perhaps you'll visit a gourmet restaurant next, where a Michelin-starred chef presents a dish inspired by international cuisines, adding a sophisticated twist to your culinary journey.
But it's not all about high-end dining; the tour also includes visits to hole-in-the-wall eateries that locals swear by. 
Here, you'll sample comfort foods that capture the essence of Virginia Beach's diverse cultural background. Each stop on the tour comes with its own set of tastings, allowing you to sample a range of appetizers, main courses, and desserts.
The Virginia Beach Culinary Tour is not just a meal but an education. As you relish the varied dishes, your tour guide will share stories and facts about the local food culture, enriching your understanding of the city's gastronomic landscape.
This tour is a must for anyone who identifies as a foodie, but it's also perfect for those who love to eat and want to learn more about the local culture. 
It's an opportunity to uncover hidden gems in Virginia Beach's food scene and maybe even discover a new favorite dish you'll crave long after your visit. This culinary tour is your passport to a world of flavors in a city with a food scene as vibrant as its beaches.
Breweries and Distilleries Walking Tour
A Spirited Exploration of Virginia Beach's Craft Beverage Scene
Are you looking for hops without the hiccups? This brewery tour will have you walking in a (mostly) straight line.
Virginia Beach has something unique to offer for those who find solace in the fine art of brewing and distilling. The Breweries and Distilleries Walking Tour is an immersive experience designed for fans of craft beverages. 
From hoppy IPAs to smooth bourbons, this tour is a liquid journey through the city's vibrant craft alcohol landscape.
As you meander through the streets of Virginia Beach, you'll make strategic pit stops at selected breweries and distilleries. At each venue, experts will guide you through the intricate brewing and distilling processes, demystifying how your favorite beverages are crafted from scratch. 
You'll see giant fermenters, copper stills, and wooden barrels, gaining a firsthand look at where the magic happens.
But what's knowledge without a little practical application? 
Throughout the tour, you'll have ample opportunities to sample the final products, savoring the nuances in flavor, aroma, and mouthfeel. From artisanal beers and IPAs to handcrafted spirits, each tasting session promises to be an enlightening sensorial experience.
This tour goes beyond mere consumption; it offers an educational adventure that deepens your appreciation for brewing and distilling. 
As you sip your way through various tastings, you'll also learn about the unique brewing culture in Virginia Beach, offering historical and local context that enriches each sip.
Bonus: Walkable Areas for Bar Hopping
Virginia Beach offers several walkable areas where you can experience multiple bars within a short distance:
Oceanfront Area: This is the most bustling part of the city, home to numerous breweries with ocean views.
ViBe Creative District: If you're looking for something artsy, this area has craft breweries that double as art galleries.
Town Center: This area offers high-end distilleries and wine bars for those interested in a more upscale atmosphere.
Embark on the Breweries and Distilleries Walking Tour to engage your senses fully and explore the complex tapestry of flavors that make up Virginia Beach's spirited scene.
Ghost Walk of Old Virginia Beach
Ghost Walk of Old Virginia Beach: Who's that behind you? Virginia Beach's ghostly residents are waiting to share their spooky stories.
While Virginia Beach is famous for its sunny skies and sandy shores, the Ghost Walk of Old Virginia Beach reveals this popular destination's darker, more mysterious side. 
Venture beyond the sun-kissed boardwalk and delve into the haunting tales that have gripped the city for generations. This ghost walk is not for the faint of heart but perfect for those drawn to the unknown and the unexplained.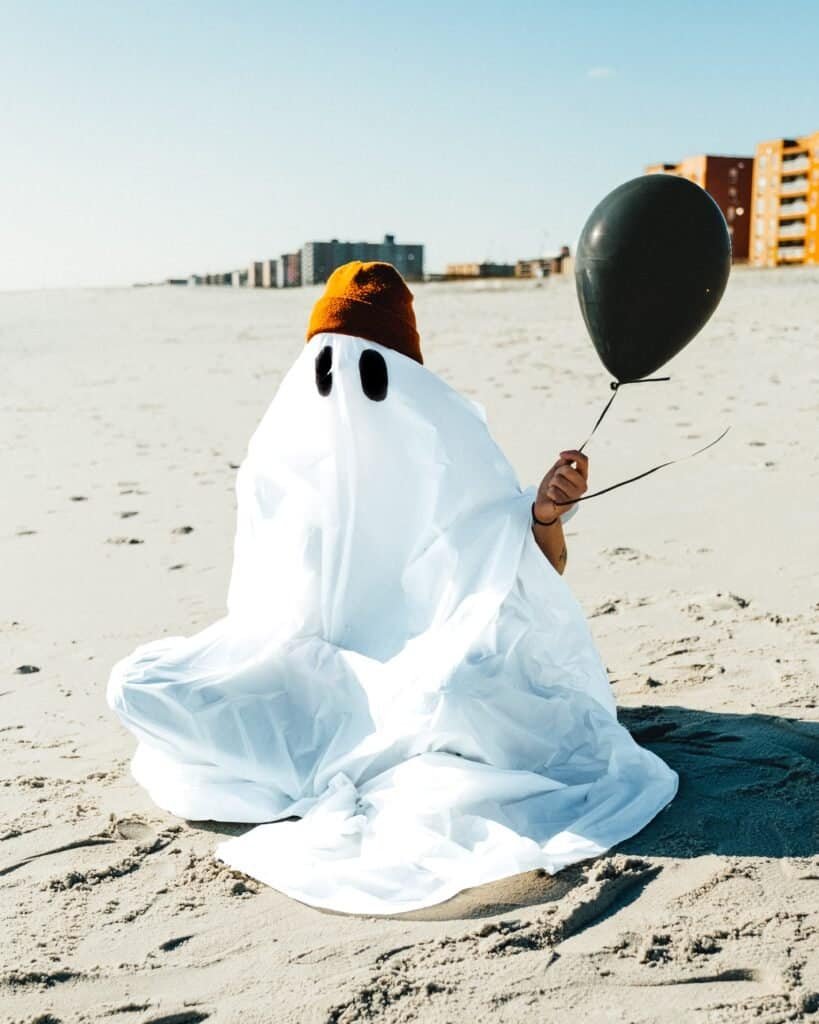 As night falls and the moon rises, your guided tour will take you through the dimly lit streets of Old Virginia Beach, each corner shrouded in its myth and legend. 
The journey will lead you to various haunted buildings—abandoned homes, old hotels, and even former asylums—each holding its eerie tale. 
But it's not just about the destinations; the route is mysterious. The air grows thicker as your guide narrates ghost stories, local myths, and spine-chilling encounters that have been whispered through the grapevine for years.
Your senses will be highly alert as you explore the city's paranormal hotspots. Some say they've heard inexplicable footsteps; others claim to have seen figures lurking in the darkness. Whether you're a skeptic or a believer, the atmosphere will surely pump your adrenaline.
The Ghost Walk of Old Virginia Beach offers a thrilling alternative to the city's mainstream attractions. It caters to the thrill-seekers, the mystery enthusiasts, and even the skeptics who enjoy a good story. 
Walking through the hauntingly beautiful locales, you're not just a tourist but a temporary historian, reliving the city's past through its lingering spirits.
Experience Virginia Beach like never before, under the moonlit sky with tales that entertain and unnerve you. Whether or not you encounter the supernatural, one thing is for sure: you'll leave with a newfound appreciation for the city's rich, albeit spine-tingling, history.
Nearby Accommodations: Sleep, Slide, Repeat
Bed & Slidefast: Hotels & Resorts
Are you curling up in a cozy bed after a day of aquatic acrobatics? Yes, please. Nearby hotels offer a range of options to fit any budget. Some even have shuttle services to the park—talk about door-to-slide service!
COASTAL HOTEL AND SUITES VIRGINIA BEACH OCEANFRONT
9.0 / 10 Superb Review From Hotels.com
CHECK IT OUT!
Paranormal Investigation Tour
Become a Ghost Hunter in Virginia Beach
Grab your flashlight, Ghostbuster; Virginia Beach's paranormal places await an investigation!
If hearing about Virginia Beach's haunted history isn't enough to satisfy your curiosity, the Paranormal Investigation Tour provides the perfect opportunity to seek out the unknown actively.
This interactive experience lets you become a ghost hunter for a night, adding a hands-on element to your supernatural exploration. Forget passive storytelling; this tour is about engaging with the enigmatic forces that many believe inhabit the city.
When you sign up for the Paranormal Investigation Tour, you're not just getting a guide—you're getting an arsenal of ghost-hunting equipment. 
From Electromagnetic Field (EMF) meters that detect changes in electrical charges to night-vision cameras capable of capturing the uncapturable, you'll be well-equipped to interact with the supernatural. 
The tour will lead you to locations renowned for their paranormal activity, such as abandoned buildings, old cemeteries, and other eerie spots around the city.
Under the supervision of experienced paranormal investigators, you'll learn how to operate various ghost-hunting devices and interpret their readings. As you probe dark corners and hidden crevices, keep your eyes and ears open—you never know what you might encounter.
The Paranormal Investigation Tour is not your run-of-the-mill tourist activity. It offers an adrenaline-pumping, nerve-racking adventure that goes beyond traditional sightseeing. 
Whether you're a seasoned paranormal investigator or a newbie looking for a taste of the unexplained, this tour is designed to educate and thrill.
With its blend of interactive experiences and spine-tingling locations, the Paranormal Investigation Tour offers a night you won't soon forget. 
It makes for great storytelling and allows you to gather evidence of the paranormal. 
By the end of the tour, whether you're a skeptic or a believer, you'll have had an unforgettable experience that adds a whole new dimension to the phrase "Virginia is for Lovers"—of thrills, chills, and the unexplained.
Step up, history buffs and legend lovers, for a tour that puts the "walk" in "walk of fame!" The Virginia Legends Walk is where the past isn't just history; it's hysterically entertaining. 
Imagine a Hollywood Walk of Fame, but instead of starlets and screenwriters, you're rubbing shoulders with Pocahontas and Edgar Allan Poe. You read that right: it's a who's who of Virginian valor and virtue, all neatly laid out for your strolling pleasure. 
So put on your walking shoes and your thinking caps because you're about to tread the same ground as Virginia's most iconic figures without a time machine. Get ready to walk, gawk, and even talk like a Virginian legend!
Strut the Shore: Virginia Beach's Walking Wonders
Whether you're a history hound or a nature nerd, a ghost guru or an art aficionado, Virginia Beach's walking tours will surely make you skip a beat. So tie your laces, grab a map, and walk the walk.
Virginia Beach is more than ready to step up to your walking whims! It's not just a shore thing; it's a sure thing! Happy wandering!