THE DIGITAL NOMAD LIFESTYLE
The allure of the digital nomad lifestyle continues to grow as remote work options, and the quest for location freedom expand. Consequently, the demand for practical and effective digital nomad travel accessories has become increasingly vital. 
However, maintaining productivity and organization while globe-trotting necessitates the right combination of tools and devices. 
If you are a traveler with too much luggage, we hope this list will help you stay organized and reduce your carry-on luggage, turning your massive list of items into only the must-haves.
This section features several affiliate links, meaning we'll earn a small commission if you purchase through these links.
In this article, we will delve into the top 11 indispensable travel accessories designed for digital nomads in 2023, ensuring your work-life equilibrium remains in check and your journey is pleasurable. 
From on-the-go Wi-Fi hotspots to user-friendly laptop stands, we believe these are the right travel accessories that will support you in staying connected, organized, and efficient as you set out on your worldwide escapades.
Travel Accessory - Travel Backpack
SWISS GEAR 1900 SCANSMART TSA 17 INCH LAPTOP BACKPACK
PROS
TSA- Friendly Design
Exceptional Organization
Comfort & Ergonomics
CONS
PRICE
BULKY SIZE
ZIPPER QUALITY
The SwissGear 1900 Scansmart has rapidly become vital to my travel essentials, whether heading out for a quick weekend escape, a weeklong trip, or maneuvering through the daily grind. 
Its stylish and contemporary design seamlessly blends with my taste. At the same time, the sturdy, weather-resistant materials provide reassurance that my possessions are shielded from the elements and everyday wear that just so happens to complement its TSA-compliant design.
The separate, cushioned laptop compartment accommodates gadgets up to 17 inches and supplies the necessary padding to safeguard my most precious tool during my adventures.
There are numerous compartments and pockets; I can effortlessly allocate a specific space for all my necessities, ranging from charging cords and earphones to notepads and writing utensils. 
The backpack's ingenious floating divider system permits me to tailor the interior arrangement based on my unique requirements, guaranteeing that everything has its place and remains readily accessible.
I sweat a lot when running through the airport, so the shoulder straps and ventilated back panel offer ultimate coziness and breathability, even during extended periods of wear. Additionally, the integrated, reinforced top handle enables easy grab-and-go functionality when I'm pressed for time.
In summary, the SwissGear 1900 Scansmart TSA 17-inch Laptop Backpack has proven to be a dependable and versatile travel companion that strikes the perfect balance between style, practicality, and comfort. 
It's the ideal choice for anyone seeking a durable and well-organized backpack that doesn't sacrifice visual appeal.
Travel Accessory - Travel Charger
NEWVANGA UNIVERSAL TRAVEL ADAPTER
PROS
Universal Compatability
Dual USB Charging Ports
Built-in Surge Protection
CONS
FLIMSY WHEN PLUGGED IN
LIMITED POWER OUTPUT
NO VOLTAGE CONVERSION
The Newvanga travel adapter has become indispensable to my travel arsenal and easily fits in my carry-on bag. 
As an experienced traveler, its compact size and versatile design allow me to pack light and save space while ensuring that my electronic devices stay charged and functional, no matter where my journey has taken me these past few years.
One of the most appealing features of this travel adapter is its compatibility with outlets in over 150 countries, including the USA, EU, UK, and AUS. 
This universal compatibility eliminates the need to carry multiple adapters or worry about finding the right one for each destination. 
The built-in surge protection also gives me peace of mind, knowing that my devices are safe from voltage fluctuations and power surges.
The dual USB charging ports add another convenience layer, allowing me to charge multiple devices simultaneously without additional chargers. 
This feature is convenient when outlet availability is limited or traveling with multiple devices, such as smartphones, tablets, or cameras.
In conclusion, the Newvanga travel adapter has proven to be a reliable and practical accessory for my longer trips and a good pair with my other charges for my numerous adventures. 
LIKE INTERESTING EXPLORATION?
GREAT!
CHECK OUT An ARTICLE BELOW!
Travel Accessory - Laptop Stand
LEEBOOM ADJUSTABLE LAPTOP STAND WITH ADJUSTABLE HEIGHTS
PROS
Wide Compatability
Foldable & Lightweight
Sturdy & Protective
CONS
SLIDES SOMETIMES
MECHANISM IS NOT SMOOTH
LITTLE RUBBER CONTACTS
The Leeboom adjustable laptop stand featuring various height options has become a vital component in my work environment, whether I'm at home or traveling.
It's ergonomic construction and customizable height choices ensure that I sustain a comfortable posture as I work, minimizing the tension on my neck, back, and shoulders from extended laptop usage.
The stand has adaptability which lets me effortlessly transition between multiple height levels, allowing me to identify the ideal angle for viewing my laptop screen.
This versatility proves especially advantageous when I work in different places, including hotel rooms, cafés, or even outdoor areas.
I also appreciate the laptop stand's sturdy yet lightweight build. Its robust design offers dependable support for my laptop, while the lightweight materials make it simple to transport in my backpack or laptop case.
In addition to its ergonomic advantages, this laptop stand also aids in dissipating heat. By raising my laptop, the stand enables better airflow surrounding the device, ensuring it remains cool during lengthy work sessions and preventing potential overheating problems.
In conclusion, this stand with its various height options has proven to be an indispensable accessory for creating a comfortable and healthy workspace, both at home and while traveling.
Travel Accessory - Bluetooth Headphones
BOSE QUIET COMFORT 45 BLUETOOTH HEADPHONES
PROS
Noise Cancelling
22 hours of battery life
bose simplesync Technology
CONS
uses 2 different apps
Button mapping
Can not charge while in use
The Bose QuietComfort 45 Bluetooth Wireless Noise Cancelling Headphones have become my go-to audio accessory, providing an immersive and exceptional listening experience while traveling or working from home. 
These headphones combine top-notch noise-cancellation technology, outstanding audio quality, and remarkable comfort, making them popular among audiophiles and frequent travelers.
One of the standout features of the Bose QuietComfort 45 headphones is their advanced noise-cancellation capabilities. This feature is handy during long flights in commutes or busy office environments.
In addition to the impressive noise cancellation, the audio quality delivered by the Bose QuietComfort 45 headphones is genuinely remarkable. 
The balanced sound signature and rich bass response create an enjoyable and immersive listening experience suitable for various music genres and audio content.
Comfort is another area where the Bose QuietComfort 45 headphones excel. The lightweight design, with plush ear cushions and a padded headband, allows for extended listening sessions without causing discomfort.
Furthermore, the Bluetooth wireless connectivity ensures I can enjoy my favorite tunes and podcasts without being tethered to my device. 
The headphones also offer a reliable battery life, lasting up to 24 hours on a single charge. That is a week's worth of payment unless I listen to them all night while traveling on a long-haul flight.
The Bose QuietComfort 45 Bluetooth Wireless Noise Cancelling Headphones are a fantastic addition for those seeking an unparalleled listening experience, comfort, and effective noise cancellation. 
These headphones deliver on all fronts, making them a must-have audio accessory for music lovers and travelers alike.
Travel Accessory - Wifi Router
TP-LINK AC750 WIRELESS NANO TRAVEL ROUTER
PROS
Dual Band
2-year warranty
750 MB Data Transfer Rate
CONS
SLIDES SOMETIMES
MECHANISM IS NOT SMOOTH
LITTLE RUBBER CONTACTS
The TP-Link AC750 Wireless Portable Nano Travel Router (TL-WR902AC) has become an invaluable companion, providing fast and reliable internet connectivity wherever I go. 
This compact travel router offers a variety of operating modes, including WiFi Router, Hotspot, Bridge, Range Extender, Access Point, and Client Modes, making it incredibly versatile and suitable for various connectivity needs.
One of the standout features of the TP-Link AC750 is its dual-band WiFi capability, which allows me to connect to both 2.4 GHz and 5 GHz networks for optimal performance. 
This feature ensures a stable and high-speed internet connection, perfect for streaming, video calls, and other data-intensive tasks while on the go.
Setting this up was easy for most people because of the web-based interface and laid-out instructions. 
It also has a USB 2.0 port, which allows me to share files and media or even charge my devices, adding another layer of convenience to my travel experience.
The TP-Link AC750 Wireless Portable Nano Travel Router (TL-WR902AC) is a must-have travel accessory for anyone looking to stay connected and enjoy high-speed internet access while exploring new destinations. 
Its multiple operating modes, dual-band WiFi, and compact design make it an exceptional choice for fulfilling all your internet connectivity needs while traveling.
Travel Accessory - External Solid State Drive
SAMSUNG SSD T7 Portable External SSD 1TB
PROS
Shock resistant
1000 MB Data Transfer Rate
USB 3
CONS
SLOW FOR LARGE FILES
CABLE IS STIFF AND CLUNKY
EXCESSIVE POWER DEMAND
The Samsung SSD T7 Portable External Solid State Drive (1TB) has been a game-changer for me, offering reliable, fast, and secure storage for various needs, including gaming, studying, and professional work. 
With impressive data transfer speeds of up to 1050MB/s and USB 3.2 Gen 2 support, this portable SSD has made file transfers and backups a breeze, saving me time and ensuring my data is readily accessible.
The slim, lightweight build makes it easy to carry in a backpack or laptop bag, perfect for students, professionals, or anyone requiring portable storage.
This portable SSD's durable construction also provides peace of mind, knowing it can withstand everyday wear and tear.
The drive comes with password protection and hardware encryption, ensuring my sensitive data remains private and secure. 
This security feature is essential for professionals who must safeguard confidential information or students who want to protect their academic work.
In terms of performance, the Samsung SSD T7 has exceeded my expectations. The rapid data transfer speeds make it an ideal choice for gaming enthusiasts looking to store and access large game files without lag or slowdown.
The Samsung SSD T7 Portable External Solid State Drive (1TB) is an outstanding storage solution for anyone seeking reliable, high-speed, and secure storage. 
Its compact design, lightning-fast data transfer speeds, and robust security features make it an excellent choice for gamers, students, and professionals.
Travel Accessory - Bluetooth Keyboard
ARTECK UNIVERSAL SLIM BLUETOOTH KEYBOARD
PROS
BROAD COMPATIBILITY
6 MonTH BATTERY LIFE
7 BACKLIT COLORS
CONS
KEYS STICK SOMETIMES
NO AUTOMATIC KEY RE-MAPPING
SLIGHT CONNECTION ISSUES
The Arteck HB030B Universal Slim Portable Wireless Bluetooth 3.0 Keyboard, complete with 7-color backlit options and a built-in rechargeable battery, has become a game-changer for my daily computing activities. 
This sleek and ultra-thin keyboard offers versatility and a touch of style that enhances my work and entertainment experience, no matter where I am.
One feature that sets the Arteck HB030B apart is its striking 7-color backlighting. This functionality allows me to customize the keyboard's appearance, making it a perfect match for my style and mood.
The keyboard's wireless Bluetooth 3.0 connectivity is another noteworthy feature. It provides seamless compatibility with various devices, including smartphones, tablets, and laptops. 
The Arteck HB030B keyboard truly shines as a versatile accessory for those who frequently switch between multiple devices throughout the day.
The built-in rechargeable battery offers a reliable and eco-friendly power solution, reducing the need for disposable batteries. With up to six months of usage on a single charge, this keyboard has proven to be a dependable companion for my daily tasks. 
The Arteck HB030B Universal Slim Portable Wireless Bluetooth 3.0 Keyboard has significantly improved my work and entertainment experience. 
Its stylish 7-color backlit options, broad device compatibility, and long-lasting rechargeable battery make it a must-have accessory for those seeking a reliable and visually appealing keyboard solution.
Travel Accessory - Cable Organizer
FYY ELECTRONIC TRAVEL CABEL ORGANIZER
PROS
QUALITY MATERIAL
VERY LIGHTWEIGHT
DOUBLE LAYERS
CONS
MESH POUCHES DONT EXPAND ALOT
POCKETS ARE SHALLOW
ZIPPER QUALITY
Recently, I had the pleasure of using the FYY Cable Organizer, a travel cable organizer bag that has made my trips much more convenient and hassle-free. 
This portable, waterproof, double-layered storage bag has become a go-to accessory for keeping my phone charger and electronic items organized and protected during my journeys.
The multiple compartments and elastic loops ensure that everything has a designated spot, preventing tangles and keeping my items easily accessible. This travel cable organizer has been a game-changer, especially during my trips when time is of the essence.
Another feature that I find highly beneficial is the waterproof construction of the organizer. It protects my valuable electronic accessories from potential water damage, giving me peace of mind when encountering unexpected weather conditions or spills. 
The organizer is lightweight, ensuring that it doesn't add unnecessary bulk to my bags, making it a practical choice for any traveler seeking an efficient way to organize their electronic accessories.
The FYY Cable Organizer, with its travel cable organizer bag and waterproof double-layered storage, has been an invaluable addition to my travel essentials. 
Its ample storage space, waterproof construction, and portability make it the perfect solution for anyone looking to keep their electronic accessories organized and protected during their adventures.
LOOKING FOR A GREAT DEAL ON THINGS TO DO?
Travel Accessory - Bluetooth Mouse
PROS
FULL SCROLL PLANE
SNAPS COMPLETELY FLAT
Battery Life UP TO 6 MONTHS
CONS
NOT GREAT FOR LARGE HANDS
LIMITED FEATURES LIKE GESTURES
MOUSE CLICKS ARE LOUDER THAN USUAL
The Microsoft Arc mouse has become an essential addition to my computer setup, providing a sleek and innovative design that pairs perfectly with my modern workspace and has become crucial.
The mouse's slim, curved shape fits comfortably in my hand, reducing wrist strain and allowing for extended use without discomfort. The smooth scrolling experience and precise tracking make navigating documents and web pages a breeze.
The mouse effortlessly snaps flat, quickly slipping into my laptop bag or pocket. Its lightweight construction and wireless connectivity ensure a clutter-free experience, whether I'm working at a coffee shop or catching a flight.
The Microsoft Arc Mouse also boasts an impressive battery life, lasting up to six months on a single set of batteries. This provides peace of mind, knowing I won't be left searching for a replacement during an important task or presentation.
The Microsoft Arc mouse has exceeded my expectations, offering a stylish, ergonomic, and portable solution for my computing needs. Its unique design, smooth scrolling, and long battery life make it an ideal choice for those seeking a modern and reliable mouse for their workspace or travel needs. 
Travel Accessory - Portable Charger
PROS
HIGHEST CAPACITY ON THE MARKET
SMART CHARGING SYSTEM
SMART DISPLAY LEDS
CONS
SLIPPERY OUTERSHELL
LONG CHARGING TIMES
LARGE AND HEAVY
The Pxwaxpy portable charger has become an indispensable companion in my everyday life and travels. This high-capacity power bank ensures that my devices, including my iPhone 14, Samsung Galaxy, and Google LG, stay charged and ready to use no matter where I am.
This charger has 3 USB outputs, allowing me to charge multiple devices simultaneously. Especially when I'm traveling with friends or family, as we can all keep our gadgets powered up without having to fight over limited outlets in a hotel room.
The Pxwaxpy power bank also offers dual input options, including a USB-C high-speed charging port. This means I can recharge the battery pack itself quickly and efficiently, ensuring that I always have a reliable source of power at hand.
Another feature that sets this power bank apart from others is its massive 36800mAh capacity. This ensures that I have enough power to keep my devices charged throughout the day, even during long trips or extended periods away from a power source.
In summary, the Pxwaxpy Portable Charger 36800mAh with three USB outputs, dual input options, and USB-C high-speed charging compatibility has proven to be a reliable and efficient solution for keeping my devices charged and ready for use.
Travel Accessory -Virtual Private Network Subscription
PROS
SECURES YOUR CONNECTION FROM ANYWHERE
PROTECTS FROM HACKERS
ACCESS INTERNATIONAL CONTENT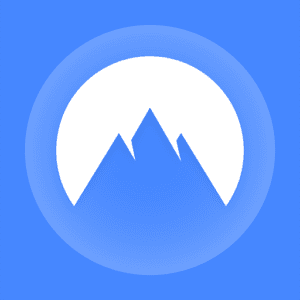 CONS
LOSS OF INTERNET SPEED
DOES NOT ENCRYPT TRAFFIC
DATA IS BEING ROUTED THROUGH A 3rd PARTY
I recently started using NordVPN, and I must say, it's an excellent choice for anyone seeking to enhance their online security and privacy. As someone who frequently works remotely and relies on public Wi-Fi networks, having a reliable VPN service is crucial for protecting my sensitive data and ensuring a secure browsing experience.
NordVPN stands out due to its impressive number of server locations, which allows for consistent connection speeds and reliable performance. With over 5,000 servers across the globe, I have no trouble finding a fast and stable connection, regardless of my location. This feature is particularly valuable when I'm traveling and need uninterrupted access to my online accounts and services.
One of the aspects I appreciate about NordVPN is its user-friendly interface. The VPN client is intuitive and straightforward to navigate, making it easy for users of all experience levels to connect to a server and configure their settings. In addition, NordVPN offers dedicated applications for various devices, including Windows, macOS, Android, and iOS, ensuring seamless integration with my existing tech setup.
Security-wise, NordVPN excels with its top-notch encryption standards and strict no-logs policy. The service employs military-grade encryption to protect my internet traffic, and I can trust that my browsing activity remains private and anonymous. This level of security gives me peace of mind, knowing that my personal information is safeguarded from potential threats.
In summary, NordVPN has proven to be a reliable and user-friendly VPN service that offers robust security features and exceptional performance. Its extensive server network, easy-to-use interface, and a strong commitment to privacy make it a top choice for anyone looking to enhance their online security and maintain their digital privacy.
In conclusion, adopting the digital nomad lifestyle is an increasingly popular choice for many as remote work opportunities and the pursuit of location independence continue to expand.
As the digital nomad lifestyle gains popularity, it is crucial to equip yourself with the right travel accessories to ensure a successful and enjoyable journey.
Our curated list of the top 11 essential digital nomad travel accessories for 2023 includes a variety of products designed to help you stay connected, organized, and efficient while traversing the globe.
By investing in these high-quality accessories, you will not only enhance your overall travel experience but also ensure that your work-life balance remains in check, allowing you to make the most of your location-independent lifestyle.
So, pack your bags and embrace the exciting world of digital nomadism with confidence, knowing that you have the best tools and devices at your disposal.