EXPLORE OUTDOOR ADVENTURES, CULTURAL EXPERIENCES, AMUSEMENT PARKS & INTERACTIVE MUSEUMS IN FORT WORTH TEXAS
Quick List - Links to the Activities
FAMILY FRIENDLY OUTDOOR ADVENTURES
Fort Worth, Texas provides a plethora of outdoor adventures in North Texas tailored to families with kids. Among the city's notable attractions are Sundance Square, Texas Ballet Theater, Fort Worth Opera, and the Bass Performance Hall. However, the Fort Worth Zoo stands out as a must-visit destination. Housing over 7,000 animals from various corners of the globe, the zoo offers an up-close and educational experience for children. Engaging exhibits and shows, interactive activities like penguin feeding, and a thrilling safari train ride, add to the excitement of kid's activities.
If you aren't traveling with kids and maybe going solo this article might interest you: Tips For Solo Travel
For a serene outdoor escapade, the Botanic Garden and Japanese Gardens in Fort Worth present an impressive assortment of plants sourced worldwide. The garden encompasses several themed sections, including the Fort Worth nature center, a vegetable garden, a captivating Japanese garden, water gardens, a fragrant garden, and a picturesque rose garden. Furthermore, the Botanic Garden features hiking trails for those seeking an active adventure.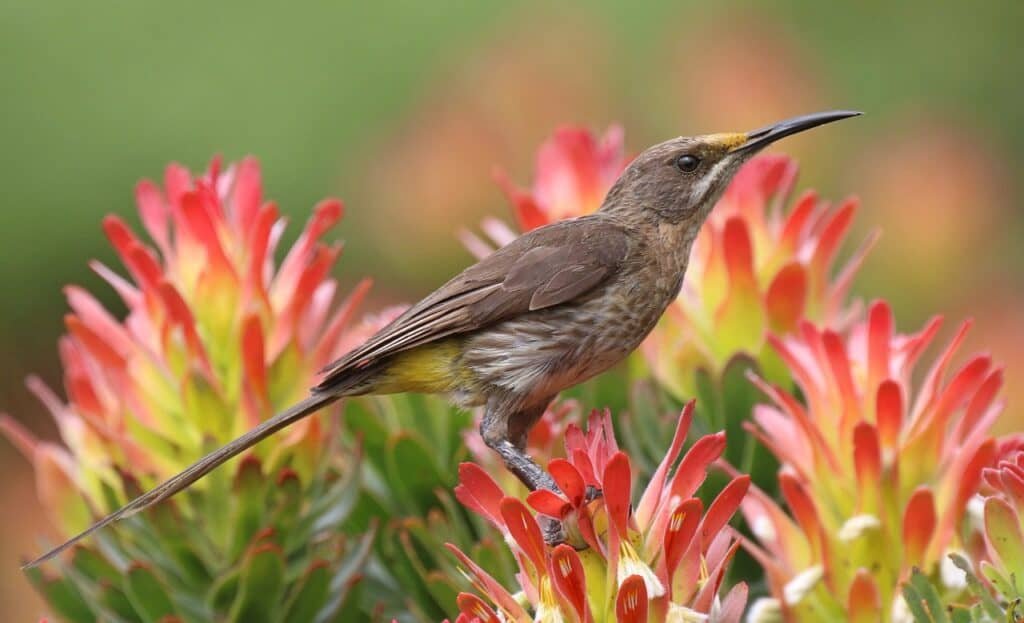 The Fort Worth Botanic Garden is a stunning 110-acre garden located in Fort Worth, Texas. It's the oldest botanic garden in Texas, established in 1934, and showcases over 2,500 species of native and exotic plants across 23 specialty gardens. It's renowned for the serene Japanese Garden, replete with traditional architecture, koi ponds, and delicate maples, and the beautifully curated Rose Garden, which reaches peak bloom in the spring.
Highlights also include the Fuller Garden, perfect for a romantic stroll, the Fragrance Garden, and the unique Four Seasons Garden. The Conservatory hosts tropical plants and seasonal exhibits, which offer exciting experiences all year round.
**Tips and Tricks**
1. Plan Ahead: With so much to see, planning your visit ahead of time can help you maximize your experience. Check out the official website for the latest information on special exhibits or events.
2. Seasonal Blooms: If you can, plan your visit around the blooming seasons of various plants. The Rose Garden is at its most spectacular during the spring, while the Japanese Garden's maples offer a riot of color in the fall.
3. Comfortable Attire: Wear comfortable walking shoes and bring a hat or umbrella for shade during sunny summer days. The gardens are extensive and you'll likely spend a good few hours exploring.
4. Guided Tours: Consider taking a guided tour, particularly if you're interested in the garden's history or horticultural practices. These often need to be booked in advance.
5. Pack a Picnic: There are numerous picturesque spots for a picnic. Alternatively, the Gardens Restaurant offers a variety of dishes and has beautiful views over the gardens.
6. Photography: Don't forget your camera. The gardens are beautiful year-round and offer endless opportunities for photography.
7. Visit Early or Late: The gardens can get busy, particularly during weekends or holidays. For a more peaceful experience, consider visiting early in the morning or later in the afternoon.
8. Don't Rush: Lastly, don't rush your visit. The Fort Worth Botanic Garden is a place of beauty and tranquility, designed to be enjoyed at a leisurely pace.
With its array of diverse flora, tranquil water features, and numerous specialty gardens, the Fort Worth Botanic Garden is a true gem, offering an oasis of calm within the bustling city.
An excellent choice if you prefer hiking, paddle boarding, or biking. Stretching across a vast 70-mile expanse throughout Fort Worth, this trail system treats visitors to breathtaking views of the Trinity River. Kid-friendly activities that provide access to the miniature train and horseback riding.
Length and Accessibility: This system spans over 70 miles of trails that wind through Fort Worth and the surrounding areas. The trails are accessible to pedestrians, cyclists, and runners, providing ample opportunities for outdoor recreation.
Trailhead Locations: There are numerous trailheads located throughout Fort Worth where visitors can access the pleasant ridge and lazy river. Some popular trailheads include Trinity Park, Panther Island Pavilion, Clearfork Main Street Bridge, and Marine Park.
Activities: A range of kids activities exist as well as all ages and interests when visiting fort worth with kids. You can go for a walk or jog along the scenic paths, ride your bike, or even bring your inline skates. The trails also provide access to fishing spots, picnic areas, and scenic viewpoints.
Scenic Views and Nature: Meander along the Trinity River, providing beautiful views of the water and surrounding natural areas. The trails pass through green spaces, sandy beaches, parks, and wooded areas, offering opportunities to observe wildlife, see horseback ride and enjoy the outdoors.
Connecting Destinations: The Trinity Trails connect several popular destinations and activities in Fort Worth, including parks, cultural centers, and entertainment districts. You can use the trails to access places like the Fort Worth Botanic Garden, the Fort Worth Zoo, and the Cultural District.
Rental and Amenities: If you don't have your equipment, you can rent bicycles or kayaks from various rental shops located near the trailheads. Additionally, there are restroom facilities, water fountains, and picnic areas available along the trails.
The trails cater to all skill levels and provide numerous scenic spots for families to pause and enjoy a delightful picnic or indulge younger kids in some leisurely fishing. Exploring Fort Worth with Kids: Fun for the Whole Family
Also known as the Fort Worth Stockyards, is a historic district in Fort Worth, TX that celebrates the city's rich Western heritage. Fort Worth, Texas is a vibrant city located in the heart of North Texas. It's a destination that has all the excitement and energy of a big city but with a small-town feel with hidden gems that makes it the perfect place to visit with kids. Known as "Cowtown," Fort Worth's cultural district has plenty of Western history and culture to explore, as well as modern attractions that are sure to keep kids entertained.
Cowtown was once a thriving center for the cattle industry in the late 19th and early 20th centuries. It served as a hub for cattle drives, a lazy river, livestock auctions, and trading. Today, it preserves its Western heritage and offers visitors a glimpse into the past.
FORT WORTH STOCKYARDS NATIONAL HISTORIC DISTRICT
The Fort Worth Stockyards is the heart of Cowtown. The district features historic buildings, wooden corrals, and brick-lined streets that transport visitors back to the Old West. You can explore the area on foot and soak up the authentic Western atmosphere.
One of the main attractions in Cowtown is the daily cattle drive. Twice a day, a herd of Texas longhorns is driven down Exchange Avenue, just like in the days of the Old West. It's a thrilling sight and a unique experience that showcases the area's historic Western culture.
Cowtown hosts various rodeos and Western-themed events throughout the year. These events highlight traditional rodeo competitions, and innovation studios, offers trail rides, bull riding, roping, and barrel racing, and provide entertainment for visitors of all ages.
Within Cowtown, you'll find several attractions and museums that delve into the area's Western history. These include the Stockyards Museum, the Texas Cowboy Hall of Fame, the Bass Performance Hall, and the Cowtown Coliseum, which hosts rodeos and other events.
A FAMILY-FRIENDLY DESTINATION
Fort Worth, Texas is an ideal destination for families seeking adventure and fun. The city is home to many museums, parks, and outdoor destinations that cater specifically to families with children and are an ideal destination for families seeking adventure and fun. Known for its rich Western heritage and vibrant cultural scene, Fort Worth offers a variety of attractions and outdoor activities, that cater to all age groups.
Visit the numerous exotic animals, including elephants, lions, and penguins. From the Fort Worth Zoo to the Botanic Garden, there are many places where kids can learn about nature while having fun at the same time. The food scene in Fort Worth is another great reason why it a fun place that's perfect for families.
With many restaurants offering kid-friendly menus, parents don't have to worry about finding meals their children will enjoy. The atmosphere in many eateries is also welcoming to families, so taking a break from exploring can be just as enjoyable as being on the go.
THE IMPORTANCE OF FINDING FUN ACTIVITIES FOR KIDS DURING VACATIONS
Vacations provide opportunities for children to take a break from schoolwork and routine schedules and try new things or different experiences while making memories with loved ones. Finding fun activities that pique their interest can be crucial in creating moments they'll remember long after they return home.
Kids need stimulation-physical activity allows them to release energy that may have built up during long hours traveling or confined during sightseeing activities; mental activity keeps them learning new things and helps them develop curiosity; cultural experiences expose children to ways of life beyond what they may see in their communities broadening their perspectives and understandings of the world.
Overall, it's essential to plan a trip that is balanced with activities for both adults and children. Fort Worth is an excellent destination for families who want to have fun while experiencing a new place with rich history, beautiful scenery at the Fort Worth Water Gardens, Fort Worth Children's Museum, and all things to do in Fort Worth, TX with kids.
Yeehaw! Learn about at the Stockyards National Historic DistrictIf you want to immerse your family in the Wild West, then head to the Stockyards National Historic District. This area was once a bustling hub for cowboys, cattle drivers, and merchants in the late 1800s and early 1900s.
Today, visitors can experience a bit of that history by watching a cattle drive down Exchange Avenue. You can also attend a rodeo at Cowtown Coliseum or shop for cowboy boots and hats. Don't miss out on visiting the Texas Cowboy Hall of Fame Museum where you can learn about famous cowboys and cowgirls throughout history.
GET CULTURED: DISCOVER ART AT THE MODERN ART MUSEUM OF FORT WORTH
For families interested in modern art, the Modern Art Museum of Fort Worth is a must-visit destination. With artworks from artists like Pablo Picasso, Jackson Pollock, and Andy Warhol on display, there's something for everyone here.
The museum hosts special exhibitions throughout the year that showcase contemporary art from around the world. Additionally, its beautiful architecture is worth admiring as well!
The Women Who Tamed The West: Visit The National Cowgirl Museum And Hall Of Fame To Learn About Women In Western History
The West wasn't just tamed by cowboys; women played an integral part in shaping Western culture too. Here visitors can learn about female pioneers who helped shape America's western expansion – from ranchers to rodeo legends like Patsy Cline.
There are plenty of exhibits for kids including dress-up stations where kids can wear cowgirl hats and vests while pretending to be riding horses on an obstacle course! It's an excellent way to teach children about women's roles in history and inspire them to follow their dreams.
While outdoor adventures and cultural experiences are great, sometimes kids just want to have fun while learning. Luckily, Fort Worth has a variety of museums that cater to this desire. Here are six interactive museums that will provide a day of entertainment family fun and education for the whole family.
FORT WORTH MUSEUM OF SCIENCE AND HISTORY
Fort Worth Museum of Science and History: Immerse yourself in the vibrant world of science and history at the Fort Worth Museum of Science and History. The museum is renowned for its range of engaging exhibits and the Omni Theater that are sure to inspire curiosity and wonder in children and adults alike.
One such exhibit that draws thousands of visitors each year is the interactive Energy Blast exhibit. This innovative installation uses cutting-edge technology to give you a deeper understanding of the world's energy resources.
Here, you can engage with interactive displays that teach you about a variety of energy sources, including electricity, geothermal energy, renewable energy, and more. This museum features a variety of interactive exhibits exploring science, history, and natural history.
Visitors can participate in hands-on activities, watch live demonstrations, and even enjoy an IMAX movie. For those passionate about paleontology, the museum offers a fantastic array of dinosaur exhibits. Unearth ancient mysteries and witness the majesty of these prehistoric giants. Explore the dinosaur gallery, where you can come face-to-face with dinosaur fossils and learn about their fascinating history through comprehensive displays and insightful presentations.
The Fort Worth Museum of Science and History is also home to an IMAX theater, offering a thrilling cinematic experience. The theater frequently features educational and awe-inspiring nature documentaries that transport you to stunning landscapes across the globe. Plus, it's also the perfect spot for film enthusiasts looking to enjoy the latest Hollywood blockbuster movies on a grand scale.
Throughout the year, the museum hosts a variety of special events and temporary and permanent exhibits, each designed to bring a unique and engaging learning experience to its visitors. To stay updated on upcoming events, be sure to regularly check the museum's website or sign up for their newsletter. This ensures you won't miss out on any exciting new permanent exhibits, noble planetarium, film screenings, or educational workshops.
Whether you're a science enthusiast, a history buff, or simply looking for a fun and educational day out in Fort Worth, the Museum of Science and History offers a myriad of exploratory opportunities to indulge your curiosity and foster lifelong learning.
NATIONAL COWGIRL MUSEUM AND HALL OF FAME
Celebrating the contributions of women in the American West, this museum offers interactive exhibits where visitors can try on cowgirl attire, explore a replica of a Wild West town, and engage with multimedia presentations. 
Got a hankering to learn about the wild west's gutsy gals? Well, hitch your wagon to the National Cowgirl Museum and Hall of Fame in Fort Worth, Texas. This ain't your typical museum, pardner! With 33,000 square feet of 'yeehaw' inspiration, it's dedicated to celebrating the women who wrangled, rode, and roped their way into the heart of American history. 
Dive headfirst into riveting tales of pioneers, painters, performers, and of course, rodeo stars who could ride bucking broncos with the best of them. Don't forget to tip your hat to the over 200 inductees in the Hall of Fame. So, put on your best cowboy boots, and immerse yourself in the spirit of the West's cowgirl culture – it's a gallop down memory lane that'll have you saying, "Well, I'll be a monkey's uncle!" when you discover just how trailblazing these women were.
AMON CARTER MUSEUM OF AMERICAN ART
While not primarily interactive, the museum occasionally hosts exhibits and events for visitors of all ages. It showcases a remarkable collection of American art, including paintings, sculptures, and photography.
Located in Sundance Square, this museum focuses on the art of the American West. Although it's not primarily interactive, the museum occasionally offers workshops, lectures, and family-friendly activities. While in the area stop by the beautiful Bass performance hall.
Although not specifically interactive, the Kimbell Art Museum features a diverse collection of art from around the world. Visitors can explore various art forms, including paintings, sculptures, and antiquities.
OTHER FUN THINGS TO DO IN FORT WORTH TEXAS WITH KIDS
Play mini-golf, laser tag, visit the skating rink, or go-karting at Putt-Putt Fun Center if your kids love a good game of mini-golf or laser tag, then Putt-Putt Fun Center is the place to be. With two different 18-hole courses, you and your family can enjoy a round of golf while taking in the beautiful scenery. Afterward, you and older kids can head over to the laser tag arena for a friendly competition.
For those looking for a little more speed, check out the go-kart track where you can race around with your kids. Don't forget to stop by the arcade where you can play classic games like skeeball and air hockey. After you are done you can visit the altitude trampoline park for big Texas fun.
For those feeling lucky, try your hand at one of the many redemption games and win some cool prizes. With free admission and so much fun visiting Fort Worth with kids and all the activities at Putt-Putt Fun Center, it's sure to be a hit with your entire family.
JUMP AROUND AT URBAN AIR TRAMPOLINE PARK
If your kids have endless energy to burn off some activities in Fort Worth include Urban Air Trampoline Park is the perfect place for them. This indoor trampoline park features wall-to-wall trampolines where your kids can bounce around and release their inner acrobat.
In addition to trampolines, there are other attractions such kids' activities such as dodgeball courts and obstacle courses. For younger children who may not be ready for such high-flying, fun things yet, there is also an area specifically designed for them with smaller trampolines and foam pits.
If you need a break from all that jumping around, enjoy some arcade games or grab a snack from the concession stand. No matter what age your kids are, they're sure to have a blast at Urban Air Trampoline Park.
For a unique movie-going experience, head over to Coyote Drive-In Theater. This outdoor theater allows you to watch movies from the comfort of your car while enjoying food and drinks from the concession stand.
The theater screens both new releases and classic films, so there's something for everyone to enjoy. Bring some blankets and pillows or sit in the bed of your truck for a cozy movie night under the stars.
Your kids will love the novelty of watching movies outdoors, and you'll love how affordable it is compared to traditional movie theaters. Don't forget to grab some popcorn and candy before settling in for a fun family night out at Coyote Drive-In Theater.
Fort Worth, TX is a great destination, that offers a wealth of opportunities for families offering kids activities and numerous to have fun and learn new things. Whether you're visiting for a weekend or an extended stay, there are plenty of activities to keep the whole family entertained and make sure that you find fun things to do in Fort Worth Texas with kids!
From outdoor adventures to trail rides family fun, cultural experiences, and interactive museums to fun activities, Fort Worth has something for everyone. The outdoor adventures in Fort Worth are perfect for kids who love animals, nature, and the great outdoors.
The Fort Worth Zoo is one of the top zoos in the nation for kid's activities and offers an opportunity to see animals up close. The Botanic Garden and Fort Worth water gardens are other must-visit locations with their nature center, beautiful gardens, and hiking trails where kids can explore nature at their own pace.
Trinity Trails provides bike riding and hiking opportunities along the Trinity River that runs through Fort Worth. Cultural experiences abound in Fort Worth as well.