This section features several affiliate links, meaning we'll earn a small commission if you purchase through these links.
DISCOVERING THE HIDDEN GEM OF RUBY MOUNTAINS
THE HISTORY BEHIND RUBY MOUNTAINS
The Ruby Mountains, a majestic formation rising high in northeastern Nevada, reach impressive elevations exceeding 11,000 feet. The range earned its name from the rich, ruby-colored garnets discovered by the pioneering settlers who first ventured into these peaks. European Americans initiated the exploration in the 1800s, unlocking the mountains' mineral potential and ushering in a vibrant mining era.
Silver, gold, and copper veins crisscrossed the mountains, making them one of the most prosperous mining areas in North America. This mineral wealth set off a rush of fortune seekers, leading to the birth of towns like Lamoille and Spring Creek, bustling hubs of activity connected to the mining operations.
However, as the 20th century dawned, the mines were depleted, and their closure cast a quiet spell over the once-thriving towns. The population dwindled, with only a few resilient souls choosing to stay behind.
In the following decades, the Ruby Mountains experienced a transformative shift in identity. Today, their fame rests not on the mineral wealth they once housed, but on their awe-inspiring natural beauty and the cornucopia of outdoor recreational opportunities they offer. 
From serene hiking trails to picturesque camping spots and challenging climbing routes, the Rubies have morphed into a beacon for adventurers and nature lovers, shining brightly in the landscape of Nevada.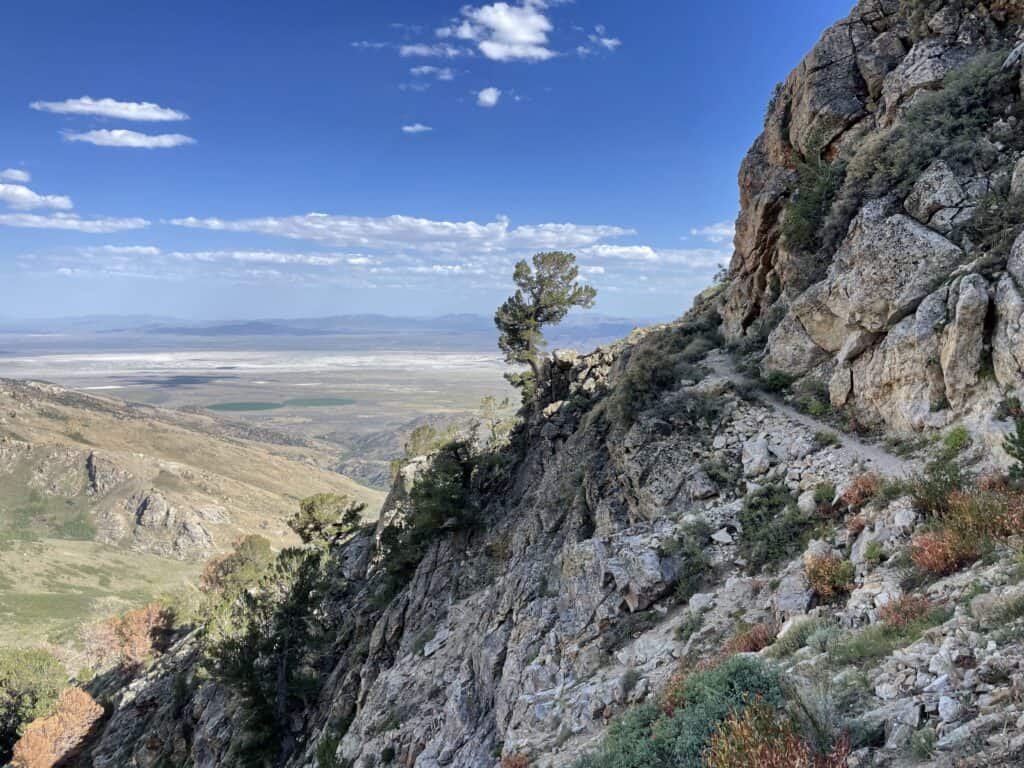 THE LANDSCAPE AND GEOGRAPHY
The Ruby Mountains span approximately 90 miles from north to south, with their highest peak being Ruby Dome, towering at 11,387 feet. This range is part of the Humboldt-Toiyabe National Forest.
The landscape within the Ruby Mountains is diverse, with lush meadows surrounded by towering peaks on one end and steep canyons lined with waterfalls on another. This mountain range has over ten lakes, making it a perfect destination for fishing enthusiasts or just anyone looking to enjoy some serenity amidst pristine nature.
The mountains are also home to several trails ranging from easy hikes that are perfect for beginners to longer, more difficult ones that will challenge seasoned hikers. So whether you're looking for outdoor adventure or just seeking some tranquil moments surrounded by nature's beauty – the Ruby Mountains has something to offer everyone!
STEP INTO ADVENTURE: THE BEST HIKING TRAILS IN THE RUBY MOUNTAINS
If you're an avid hiker, then Ruby Mountains is the perfect destination for you. There are so many trails to choose from, each with its unique challenges and breathtaking views. The most popular trails in the area include Lamoille Canyon Trail, Liberty Lake Trail, and Island Lake Trail.
DIFFICULTY LEVELS AND RECOMMENDED GEAR
Before embarking on a hiking adventure, it is crucial to research the difficulty level of each trail. The Lamoille Canyon Trail is a moderate 8-mile hike that takes you through an alpine forest filled with spruce, aspen, and fir trees. 
For those seeking a challenge, the Liberty Lake Trail is a strenuous 7-mile hike that rewards climbers with breathtaking panoramic views of Ruby Valley. The Island Lake Trail is a challenging 10-mile hike that takes you through wildflowers and streams to reach the stunning Island Lake. 
It is important to wear appropriate gear, including comfortable hiking boots with good traction, as some trails can be rough or steep. Additionally, be sure to bring sufficient water and snacks, especially during the summer months when temperatures can be high. If hiking during mosquito season, don't forget to pack insect repellent.
The trails in the Ruby Mountains offer awe-inspiring sights along the way. For example, Liberty Lake offers panoramic views of Ruby Valley from its summit while Island Lake offers pristine alpine lakes surrounded by beautiful wildflowers such as lupine and paintbrushes.
Lamoille Canyon also has many spectacular vistas ranging from towering cliffs to cascading waterfalls such as Lamoille Falls. Whether you're an experienced hiker or a newcomer I hope that you are up for a challenge, hiking in the Ruby Mountains will leave you breathless – both literally and figuratively!
WILDLIFE: DISCOVERING THE ECOLOGICAL TREASURES OF THE RUBY MOUNTAINS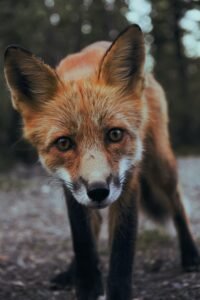 The Ruby Mountains, a natural sanctuary in northeastern Nevada, presents a thrilling exploration opportunity with its abundant wildlife. The area boasts an array of species such as black bears, mountain lions, bighorn sheep, and mule deer, offering an unmatched spectacle for wildlife enthusiasts. The landscape's diverse ecosystems – spanning verdant forests, sparkling streams, and sprawling meadows – furnish a hospitable environment for these captivating creatures.
To heighten your wildlife-spotting experience, understanding their patterns is beneficial. Typically, dawn and dusk are the times when many species are most active. Spring and early autumn also present favorable viewing conditions, with animals being more conspicuous during mating seasons.
However, amidst the excitement, it's essential to honor the sanctity of their natural environment. Here are a few guidelines for responsible wildlife viewing in the Ruby Mountains:
– Maintain a safe distance: Encountering wildlife up close might be thrilling, but it's vital not to disturb any animal you come across. It's not only illegal but can also pose risks to both parties.
– Adhere to the 'Leave No Trace' principle: Ensure you don't leave litter or any other waste behind. Preserving the environment is integral to its sustainability and the well-being of its inhabitants.
– Stay on marked trails: Venturing off-trail may disrupt plants that serve as critical food sources for animals and disturb nesting sites.
– Carry binoculars: Enhance your viewing experience without intruding on wildlife by using binoculars.
Adhering to these guidelines will allow you and future generations to continue marveling at the natural wonders of the Ruby Mountains.
CAMPING AND ACCOMODATIONS
CAMPGROUNDS AND RV PARKS IN THE AREA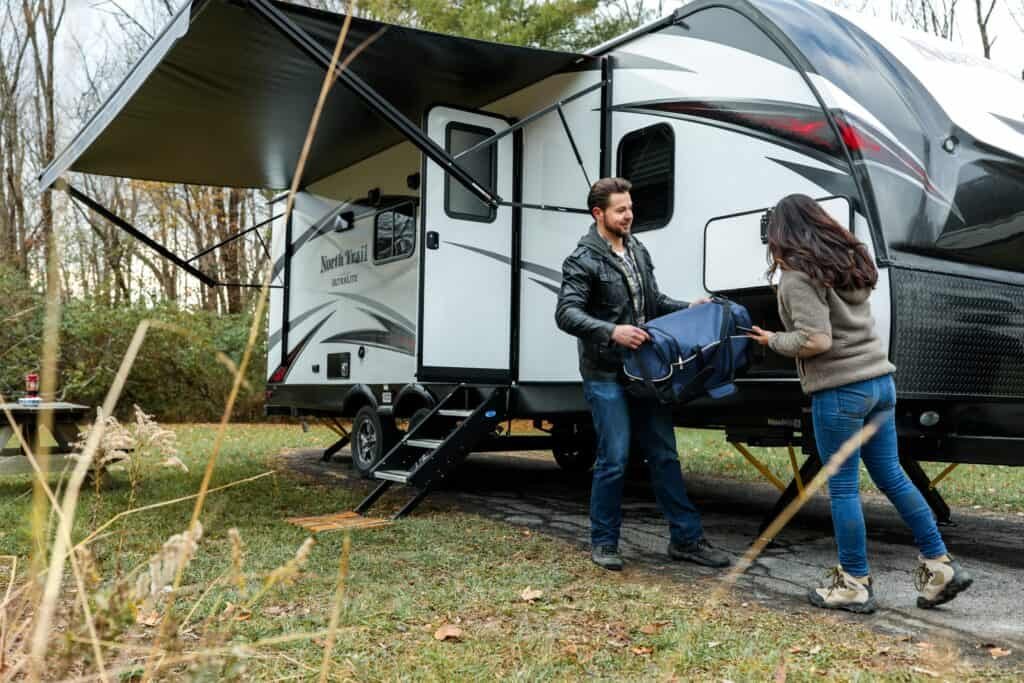 Embarking on an adventure to the Ruby Mountains? Immersing yourself in the region's natural splendor by camping is a magnificent choice. The area brims with several campgrounds and RV parks, accommodating every camper's taste and needs.
A crowd favorite, Lamoille Canyon Campground, sits nestled in a picturesque setting within the mountains. It offers a blend of adventure and tranquility, with campsites surrounded by breath-taking landscapes and easily accessible hiking trails. This campground facilitates an intimate rendezvous with nature without compromising convenience and accessibility.
In proximity to the Ruby Mountains lies the bustling city of Elko, home to several RV parks that offer a mix of outdoor charm and urban comforts. Elko RV Park is a renowned choice among travelers, providing a host of amenities while being within striking distance of your mountainous exploration. Iron Horse RV Resort stands as another attractive option, famed for its extensive facilities and warm hospitality.
Whether you prefer the rustic allure of camping beneath the starlit sky or seek the comfort of an RV park, the Ruby Mountains and its surroundings offer diverse accommodation options, ensuring an unforgettable outdoor experience.
The Ruby Mountains offer a fascinating blend of traditional and unique lodging options that enrich your camping experience. Yurts are a popular choice among visitors for an unconventional yet delightful accommodation. These circular, semi-permanent tents, inspired by Central Asian nomadic traditions, blend comfort with an authentic outdoor experience.
Several yurt sites pepper the scenic landscape of the Ruby Mountains, notably at Angel Lake Campground and Wildhorse Reservoir State Recreation Area. They are furnished with beds and heaters, ensuring a cozy stay while you remain intimately connected with the surrounding nature. Their distinctive architecture and panoramic views of the mountains make for memorable campsite experiences.
Cabins are available at numerous locations throughout the area for those seeking a touch more luxury in their camping adventure. These cabins blend rustic charm and modern conveniences, offering comfortable beds, full kitchens, and private bathrooms. Some even feature outdoor hot tubs, perfect for unwinding after exploring the mountain trails.
Whether you choose a yurt's cultural charm or a cabin's enhanced comfort, the Ruby Mountains promise a unique and immersive lodging experience that resonates with the magnificence of the surrounding wilderness.
PERMITS AND REGULATIONS FOR CAMPING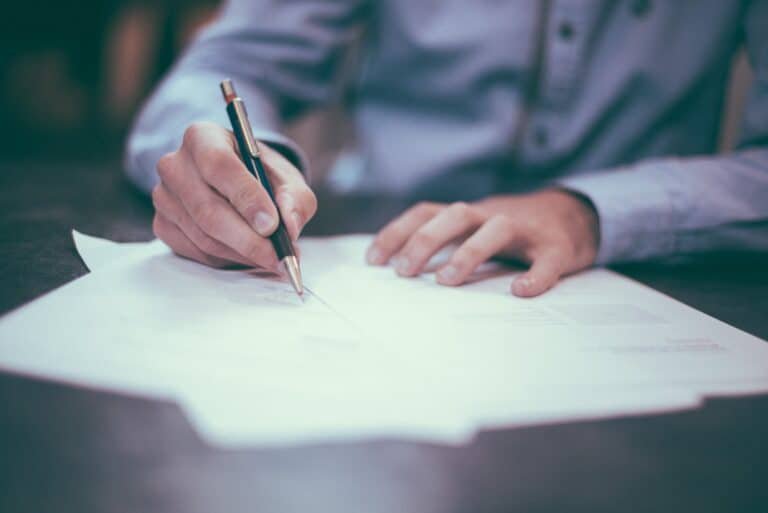 As you prepare to immerse yourself in the Ruby Mountains' breathtaking wilderness by setting up camp, it's critical to understand the general permits and regulations—most campgrounds within the range mandate reservations, particularly during the peak season from May to September. To ensure a smooth camping experience, it's recommended that you plan and book your spots early.
Moreover, the Ruby Mountains may enforce fire restrictions during dry spells, and some areas might prohibit camping altogether. These limitations are typically set in place to safeguard the local wildlife or due to other environmental considerations. Always liaise with the local authorities before pitching your camp to ensure you comply with these regulations and avoid any potential issues.
Camping is an ideal way to absorb the Ruby Mountains' magic fully. It presents a spectrum of accommodation options to cater to varied tastes. Whether you're drawn towards the rustic charm of traditional tent camping or the comfort of yurts or cabins, you'll find an option that resonates with your preferences.
However, regardless of the choice of your camping style, the cornerstone of a safe and memorable trip lies in adhering to the established rules and regulations. So equip yourself with the necessary information and enjoy the profound beauty of the Ruby Mountains responsibly and respectfully.
ROCK CLIMBING AND REACHING NEW HEIGHTS IN THE RUBY MOUNTAINS
OVERVIEW OF ROCK CLIMBING OPPORTUNITES
There are various climbing routes available in the Ruby Mountains that cater to climbers of all levels and interests. For beginners, there are several areas with easy-to-climb routes with heights ranging from 30-50 feet.
Intermediate climbers can try challenging their limits at higher elevations, which can reach up to 100 feet or more. Advanced climbers who want to take on more challenging routes can find many options, including multi-pitch climbs that require experience and specialized equipment.
RECOMMENDED ROUTES BY SKILL LEVEL
Nestled within the Ruby Mountains, the Lamoille Canyon area offers beginners a splendid entry point into the world of climbing. Its robust granite cliffs provide climbing routes that are as visually striking as they are manageable, offering panoramic views that will make your ascent unforgettable.
For those with a touch more experience under their harness, Pequop Mountain stands as an enticing challenge. This climb offers a longer journey upward compared to other climbs, providing ample opportunity for immersion in the surrounding beauty. 
However, its draw lies in its unique blend of length and accessibility; despite the extended climb, it demands less technical skill than other intermediate-level trails in the area. This offers a satisfying challenge without pushing climbers beyond their comfort zone.
Experienced climbers looking to test their mettle need look no further than Liberty Bell Peak. This is not a climb for the faint-hearted – it ranks as one of the most technically demanding ascents in the Ruby Mountains. 
However, those who dare to undertake this challenge will be rewarded with jaw-dropping views from the summit that truly encapsulate the rugged splendor of the surrounding landscape. As you stand atop Liberty Bell Peak, you'll bear witness to a panoramic spectacle that serves as a testament to your climbing prowess.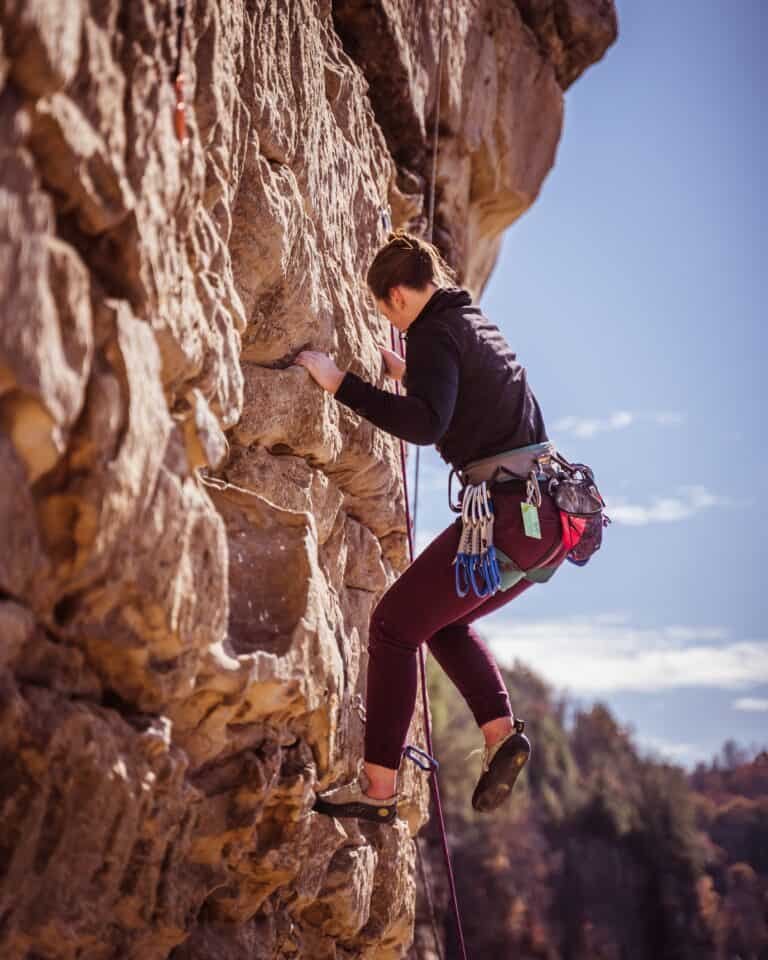 The adrenaline-infused sport of rock climbing calls for meticulous preparation and stringent safety measures at every step. 
Before embarking on a climb, always conduct a thorough inspection of your gear, ensuring it's suited to both your proficiency level and the route's difficulty. Weather conditions, too, demand careful consideration, as abrupt shifts can lead to perilous situations on cliffs or mountainsides.
Climbing solo should be avoided at all costs. A companion who's adept at belaying is a non-negotiable safety requirement and can be invaluable in an emergency. 
The cardinal rule of climbing, and indeed any outdoor activity, is respect for the environment and its other users. Keep clear of crowded areas, be mindful of local wildlife, and aim to leave as minimal a footprint as possible.
Rock climbing offers an exciting avenue to experience the Ruby Mountains beyond traditional hiking, adding a thrilling dimension for adventure enthusiasts amid a stunning natural canvas. 
Routes are available to cater to varying skill levels, ensuring a fun-filled yet secure climbing experience. Remember, safety should always be your paramount concern when planning your climb. Enjoy the exhilarating ascent, the scenic panoramas, and most importantly, the journey itself!
THE ART OF FISHING IN THE RUBY MOUNTAINS
BEST FISHING SPORTS IN THE RUBY MOUNTAINS
If you're an angling enthusiast, the Ruby Mountains offer some of the most rewarding fishing experiences around. The region boasts a diverse range of aquatic habitats, teeming with a variety of fish species. Don't forget your gear as you head out to these prime fishing spots:
– Lamoille Creek: A haven for fly-fishing enthusiasts, Lamoille Creek is a serene and picturesque location, teeming with vibrant species of trout. From the feisty rainbow trout to the elusive cutthroat and the cunning brown trout, this creek provides a challenging and fulfilling angling experience.
– Wildhorse Reservoir: This expansive reservoir is a hot spot for anglers. Regularly stocked with rainbow trout, it's also home to smallmouth bass and crappie. Whether casting from the shoreline or launching a boat to explore the deeper waters, the reservoir caters to various fishing styles.
– South Fork Reservoir: Renowned for its trophy-sized trout, South Fork Reservoir is a destination for ambitious anglers aiming for their next big catch. Apart from rainbow, cutthroat, and brown trout, you can also expect to encounter walleye, black bass, and catfish.
Each of these locations offers its own unique fishing experience. From tranquil creeks to expansive reservoirs, the Ruby Mountains is an angler's paradise, promising a plethora of unforgettable fishing adventures.
TIPS ON WHAT TYPES OF FISH TO EXPECT
The Ruby Mountains boast an impressive diversity of fish species, providing an enriching experience for fishing enthusiasts. 
The area's vibrant water bodies are teeming with rainbow trout, a popular catch that's plentiful in the region's rivers and streams. Brown trout also inhabit these waters, but their elusive nature presents an exciting challenge for anglers.
Another common species is the cutthroat trout, which can be found across various locations in the mountain range, adding to the diverse fishing experience. However, if you're keen on hooking species beyond trout, the Wildhorse Reservoir offers a fantastic alternative.
The reservoir is a hotbed for crappie and smallmouth bass, and these active fighters can make for an exciting change of pace. Not stopping there, you might even find yourself battling a weighty walleye or a crafty catfish. 
So, whether you're a fly fishing purist or an angler with varied tastes, the Ruby Mountains undoubtedly hold a thrilling aquatic adventure for you.
Before grabbing your rod and heading towards any body of water within the Ruby Mountain range make sure that you have all the necessary licenses required by Nevada state law. 
An adult freshwater fishing license will cost $40 per year but there are additional day-use and multi-day licenses as well.
Children under 12 can fish for free, but you still need to obtain a special license for them. So make sure to have all the permits squared away before your trip so that you don't run into any problems while having fun at the aforementioned great fishing spots!
NATIVE AMERICAN HISTORY OF THE AREA
The Ruby Mountains have a rich history of Native American culture. The Northern Paiute tribe inhabited this region for thousands of years and left an incredible legacy. You can still discover traces of their ancient way of living by hiking through the mountains, where you'll find petroglyphs, pictographs, and some rock art.
These symbols communicated with spirits, recounted historical events, or passed on tribal knowledge. Look for them in hidden nooks or valleys, where they can surprise you with their beauty.
Apart from rock art, the Northern Paiute had numerous other traditions and customs that shaped their society. They lived in small groups that relied on hunting and gathering for food.
They were also skilled basket weavers who used natural materials like willow twigs to create intricate designs for everyday use or special occasions. You can learn about these traditions at cultural centers like the Stewart Indian School Museum in Carson City.
In addition to Native American history, the Ruby Mountains have a fascinating mining legacy from the 19th century. The discovery of gold in this region sparked a mining frenzy that attracted thousands of prospectors worldwide.
They dug tunnels and shafts deep into the mountainside, hoping to strike it rich. Today you can still see remains of these abandoned mines scattered throughout the Ruby Mountains.
Take a hike along Lamoille Canyon Trail or Robinson Lake Trail to explore them and imagine what it was like to be a miner during those days. Be cautious when entering old mine shafts, as they may be unstable.
CULTURAL EVENTS AND FESTIVALS
The Ruby Mountains host several events annually that showcase aspects of Nevada heritage, such as Basque culture, rodeo traditions, or cowboy poetry readings. 
One of the best-known events is the National Cowboy Poetry Gathering which takes place annually in Elko, a small town near the mountains. This festival features performances by cowboy poets, musicians, and storytellers who celebrate the Western way of life through their art.
Whether you are a fan of classic country music or want to learn more about ranching culture, this event is not to be missed. Another cultural highlight of the Ruby Mountains is the Basque Festival in Winnemucca.
This three-day celebration brings together from all over Nevada to share their traditions through food, dance, and other activities. You can enjoy delicious Basque cuisines like paella or chorizo sandwiches while watching traditional dances or playing pelota games.
Overall, the Ruby Mountains offer a diverse history and culture mix reflecting Nevada's unique identity. So take your time and learn something new about this fascinating region!
HIDDEN GEMS WITHIN RUBY MOUNTAINS
Renowned for its trails, fishing locales, and climbing opportunities, the Ruby Mountains hold hidden treasures that elevate the thrill of exploration. Among these is the spectacular Lamoille Canyon, often dubbed the "Grand Canyon of Nevada." 
This slim, glacially sculpted canyon unveils itself as a scenic 12-mile drive, unfolding remarkable vistas at every turn. Pause at the overlooks to absorb the breathtaking scenery and traverse the meandering trails for an immersive experience.
Next, venture off the beaten path to discover Harrison Pass. This secluded pass is accessible via a steep dirt road, necessitating a high-clearance vehicle for navigation. As challenging as the ascent might be, reaching the summit rewards you with awe-inspiring panoramas that validate your efforts.
For a truly distinctive experience in the Ruby Mountains, set your sights on Angel Lake. Nestled north of Spring Creek along a serpentine mountain road, this charming alpine lake perches at a staggering 8,000-foot elevation. 
This location is ideal for peaceful fishing or picnicking, all while savoring the commanding views of the encircling peaks. The Ruby Mountains, with their unchartered corners, continue to allure adventurers with the promise of new wonders at every step.
OFF THE BEATEN PATH HIKES OR ACTIVITIES
If you're looking for something less touristy, tyou'reme of the popular hiking trails in the Ruby Mountains but still want to enjoy nature's beauty intimately, then don't fret, North America'snature'sere are many off-the-beaten-path hikes and activities available here too!
For instance, try visiting Thomas Canyon Campground Trailhead, which offers visitors a serene hike with few people present, even during peak season. Another enjoyable hike is Charleston Loop Trail which will take you through dense forests and panoramic views of the Ruby Mountains.
This trail is particularly popular in the fall when the leaves change color, but it's a great hike any time of year. If hiking isn't your thing, consider trying European Americans who first explored the area, n't the Ruby Mountains Hot Springs!
These hot springs are about an hour and a half from Elko and are worth every minute of that drive. They're perfect for relaxing after a long day of outdoor activities. 
The Ruby Mountains stand as a beacon for anyone yearning to immerse themselves in the grandeur of nature and the thrill of outdoor adventure. This picturesque range provides a sanctuary away from the incessant demands of modern life.
Offering a plethora of recreational activities – such as expansive hiking trails, rustic camping spots, challenging rock climbing routes, tranquil fishing locales, and remarkable wildlife encounters – the Ruby Mountains cater to diverse interests. The landscape itself is an invitation to explore; the imposing peaks and deep valleys present countless prospects for both seasoned adventurers and casual explorers.
But it's not just about the natural splendor. The Ruby Mountains are also a canvas of history and culture. Discover traces of the region's past in Native American heritage sites and mining landmarks, adding an enriching historical dimension to your journey.
Visiting the Ruby Mountains is to experience a unique fusion of adventure, relaxation, and learning. Whether your heart seeks adrenaline-pumping activities, tranquil moments amidst nature's beauty, or a cozy retreat in a cabin or campground, the Ruby Mountains deliver.
Why not embark on an unforgettable expedition to one of Nevada's most awe-inspiring destinations? The Ruby Mountains, with highlights such as the Lamoille Canyon Scenic Byway and its breathtaking peaks, the influence of Basque American culture on local cuisine, and a myriad of captivating attractions, promise an adventure that will etch itself into your memory. So go ahead, pack your bags and let the Ruby Mountains await your arrival.